Massachusetts Suspended License: A Reinstatement Guide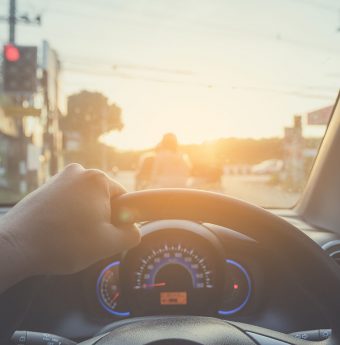 Are you a Massachusetts driver whose license has been suspended? You're not alone — suspensions are extremely common, and in this blog post, we'll explain all of the details surrounding it. Whether you're dealing with an immediate suspension due to reckless driving or have failed to renew your license within the statutes set by Massachusetts law, understanding what comes next can seem complicated and intimidating at first.
Knowingly driving with a suspended license is a serious criminal offense.
Those caught may face the following depending if this is a frequented offense:
Extended suspension up to a 4+year period
Required jail sentence or community service
Fines ranging from $100 to $1200+
There are instances in which you may unknowingly drive with a suspended license. Perhaps you forgot to renew your license or failed to pay a traffic fine. Whatever the cause, it's in your best interest to resolve these issues before they become even more problematic.
Why a Massachusetts License Gets Suspended
There are many reasons a Massachusetts driver's license gets suspended.
These are the most common:
Too many points for traffic violations
Conviction or arrest from a DUI/DWI
Drug or theft-related convictions
Street racing and reckless driving
Delinquent traffic fees or child support
Failing to have minimum insurance coverage
It's best to talk with a legal counsel to understand the state's decision and your rights fully. The length to which your license is suspended depends on the severity of your actions. Plus, the times caught when driving with a suspended license.
Understanding the Driver's License Suspension
The period your driver's license is suspended depends on the severity of your actions. The suspension could range from a month to years. Factors include how quickly one reacts to violations, Massachusetts's point system, and the severity of an incident.
Massachusetts's Point System
Massachusetts uses a point-based system with driving records. Depending on the offense, you may have accumulated many points inching one step closer to extended suspension or loss of license.
Points may incur from the following:
Driving on the wrong side of the road
Littering
Improper passing
Fleeing an accident
Reckless driving
Failing to stop
Collisions
Excess speeding
These offenses carry a usual 3-4 points though they may compound (ex., Speeding through a stop sign).
Accumulating too many points can result in a suspended or revoked license.
DUI/DWI
Driving under the influence often results in an immediate license suspension. This also carries heavy fines and possible jail time, depending on your actions. You may fight the conviction, but, like with suspended licenses, you'll typically need to pay the required fees and wait out the suspension before you're allowed to reapply for your driving privileges.
My Mass. License is Suspended, Now What?
It's recommended you surrender your license, if it's been suspended, to your local DMV. Failure to immediately turn over your license may extend the suspension period.
The MA RMV may alert you by mail detailing the following:
Judgment overview
Length of suspension
Start date of the suspension
Check the Massachusetts driving records to get a copy of your driving record for verification.
Reinstating a Suspended Massachusetts License
Driver's having received a license suspension notice may appeal to the MA RMV, given their offense did not include an alcohol-related offense. Criminal penalties will likely still apply. Consult your legal representative to better understand the appeal process.
Most of the time, you'll need to complete a driver's re-training course before you can re-apply for a license if you've accumulated three driving incidents in the last 24 months. The state will send a notice about this course – if you forgo it, your license will be suspended until it's completed.
Ways to Reinstate a Suspended License
The MA RMV shares a detailed report with every suspension notice. This includes what one must comply with to reinstate their license and driving privileges.
Reinstating a suspended license may include doing the following:
Complying and appearing to a summons
Paying the fines and reinstatement fee
Serve the probation or suspension period
Waiting for MA points to drop off the record
Serve the required jail time
Complete a drug and alcohol education course
Submit a vision exam (for inadequate vision violations)
Usually, you'll need to take a full exam (written and road test) if your license is suspended for more than two years. Junior operators are required to take these tests when reinstating. And CDL license holders will take the permit and road test when reinstating.
You will also need to pay any additional fines and fees associated with the suspension. Some individuals may need to get SR22 insurance depending on their alcohol-related or repeated offenses.
At the DMV
When you're ready to reinstate the license – you will:
Visit an RMV service center
Submit a completed application
Pay your applicable fees
You may need to have passed various classes before reinstating, including a retraining program, SCARR, driver attitude retraining, drug and alcohol class, or youth alcohol program. Refer to the state's required classes to get an overview of what's needed if this is a requirement for you.
What You'll Pay to Reinstate a Suspended MA License
Fees vary as they fall under Massachusetts General Laws (Ch. 90, Section 33). This means you can pay anywhere from $100 to $1200+, depending on your actions.