Massachusetts Title Transfer: The Quick-and-Easy Guide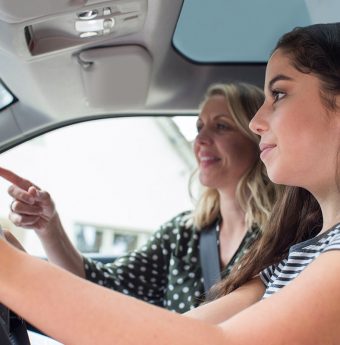 A title transfer is required in Massachusetts to prove ownership if you bought a new or used car. The title transfer is required if you sold, donated, or gifted your car, too. The title transfer process is easy in the state of Massachusetts, requiring a few steps filing info, paying fees, and submitting paperwork.
Massachusetts Auto Title Transfers: How It's Done
Selling your vehicle or buying one through a private sale?
This is the process (including both parties):
Retrieve the vehicle's title or request a duplicate title
Fill the title transfer section on the Massachusetts certificate of title – including:

Full legal name and address of the purchaser and current owner
Date of sale (month, day, and year)
Odometer reading (if applicable)

Complete the RMV-1 application form

Owner/applicant information
The vehicle, mobile home, or vessel description
Odometer declaration
Application signatures

Bring the necessary personal documents:

Proof of identification
Proof of insurance
Documents stating any liens have been paid

Pay the taxes and fees

$75 title fee
25% sales tax
Variable fees
* The title transfer may happen when receiving a duplicate title.
Always keep copies of the bill of sale for record-keeping.
You have seven days after the purchase to get a vehicle inspection sticker.
Dealerships, Out-of-state Vehicles, Inherited and Gifted Vehicles
Massachusetts wants to know when titles are transferred outside of private sales, whether buying from a car lot or passing the vehicle & title around family and friends.
Buying from Dealerships
Dealerships will process your title & registration, sending documents to their appropriate locations. If they don't, request the forms and deliver them to an MA RMV. They will complete the RMV-1 form; then you'll have the form stamped/signed by an auto insurer.
You have seven days after the purchase to get a vehicle inspection sticker.
Out-of-state Vehicles
Transferring your out-of-state title requires you to file the RMV-1 application. You'll also need to provide proof of insurance and ownership/lien and pay the appropriate fees. Check the MA RMV's fee schedule to learn the exact details of what you'll pay when transferring OOS titles.
You may also need to file an affidavit for sales/use tax exemption (MVU-29). You'll submit your vehicle's registration during the titling, too.
Inheriting a Vehicle
Transferring a vehicle to another family member, such as with an inheritance? You will need to complete and submit a Sales Tax Exemption (MVU-26) form. You will then follow the same steps in the private sales section to complete the title/ownership transfer.
Gifted/Donated Vehicles
The process of gifting or donating your vehicle is largely the same as passing it to a family member. You will complete the process much like transferring a title through private sales. Except, you'll typically be eligible for a tax credit because it's a gift/donate.