Michigan Suspended License: A Reinstatement Guide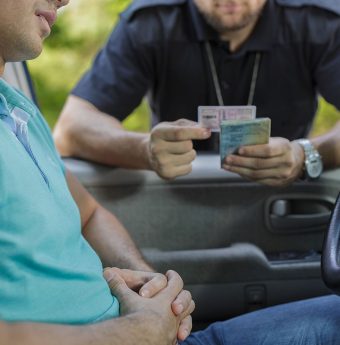 For your Michigan Driver's license to be suspended, restricted or revoked, you must be caught and found guilty of a severe traffic violation. Different citations will warrant a Michigan suspended license. The violations are not necessarily related to only driving. However, most will apply to drive.
Here are some citations that will suspend, restrict or revoke a Michigan driver's license:
Accumulating too many driving record points
Driving while intoxicated (OWI) with drugs or alcohol (DUI or DWI)
Refusing to submit to a chemical test
Violating insurance laws
Owes child support
Commit a felony with your vehicle
Michigan Suspended License
Moving Violations
The Michigan Secretary of State (SOS) monitors its residents driving records. When a driver accumulates several points on his or her driving record because of traffic violations, the license will be suspended. Less severe citations award few points when compared to more harsh citations. More example, moving violations will award two or three points. Multiple moving violations in a short space of time can result in many points on your Michigan driving records.
Michigan Blood Alcohol Concentration (BAC)
The Michigan SOS uses a chemical test to determine your blood alcohol concentration. When the test is administered to an adult over 21 years if the result is 0.08% or higher their license will be suspended. Under 21 years, 0.02% or higher will result in a suspension. The offense determines the length of the suspension. The consequences will be more severe for a repeat offender.
Refusal of the BAC Test
If you are stopped because of suspension of driving under the influence and you refuse the BAC test, your license will be suspended immediately. The office will give you a citation, and you must appear before a judge.
Other Offenses
Other offenses will include driving without insurance, none payment for child support and committing a felony with your car. The duration of the suspension will vary, and the points added to your Michigan driving records will vary as well.
Michigan Suspended License Duration
The time your Michigan driver's license is suspended or revoked will differ. Each offense carries different penalties and points. So, if you are found guilty by the courts, your license will be:
Suspended for a year for OWI, DWI, and DUI offenses with a BAC of 0.17% or higher
Suspended for a year if you refuse a BAC test
Suspended for two years if you refuse a BAC test with seven years
Revoked for offenses such as:

Insurance law violations
Failing to appear in court or comply with a court judgment
How to Reinstate Your Michigan Suspended License
The type of offense will determine if you can reinstate your Michigan-suspended license. The Michigan SOS provides options to drivers with a suspended license to get it reinstated. Once the requirements assigned the courts are met, the fees paid, and the suspension completed, can a Michigan driver's license be reinstated?
To reinstate your Michigan-suspended license, you must:
You can submit your application and documents by mail or in person.
By Mail
Mail your documents to:
Michigan Department of State
Special Services Branch
7064 Crowner Drive
Lansing, Michigan 48918
In Person
Visit the nearest Michigan SOS office and submit:
Proof of identity

Photo ID
S. passport
Social Security card

Proof of Michigan address
Reinstatement form
Pay fee
How to Reinstate Your Revoke Michigan Driver's License
The process to reinstate a revoked Michigan driver's license is different from a suspended license. To proceed with reinstatement, you must:
Wait at least one year if revoked for the first time
Wait at least five years if your license was revoked within seven years after the previous revocation
You may need to petition the court and the Michigan SOS Driver Assessment and Appeal Division.
Michigan Suspended License Reinstatement Fees
Each fee is relevant to the type of suspension. The fees do not include any courses or other costs that will apply to other requirements. The fees apply to getting your license reinstated and the related offense. So, to reinstate your license for:
A standard driver's license reinstatement is $125
Insurance law violation is $25 to $50
Failure to appear in court or comply with suspension reinstatement is $45
Forms of Payment
The Michigan SOS accepts the following types of payment:
Cash (in person)
Check (make payable to "State of Michigan")
Money order (make payable to "State of Michigan")
Debit or credit card