Michigan Title Replacement: How to Replace Your Lost Title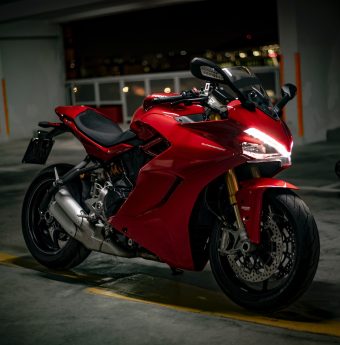 A vehicle doesn't have many purposes without its title. By not having a title, you're restricted from selling and trading. Or you are using it as collateral in a loan application. This is quite the trouble because you can't technically prove vehicle ownership!
Michigan requires replacing a car title if lost, damaged, or stolen. You can get a duplicate title a few ways in Michigan. This article will share the options you have.
What's Needed to Replace a Car's Title in Michigan (or Get a Duplicate)
You can replace your vehicle's title in-person at a local MI DMV Secretary of State (SOS) location. Mail-in options are available, too, providing a quick-and-easy way to get back on the road but are typically reserved for those currently out of the state.
You must file the Application for Michigan Vehicle Title (TR-11L).
You will show your driver's license or ID, then submit a $15 duplicate title fee when processing the replacement request. The entire process shouldn't take longer than ten days.
Other items you may need:
Driver's license or ID card
License plate number
Vehicle's VIN, make, model, and year
Vehicle's registration proof of ownership
Any lien details
Having these items when you go in-person can make the process faster, but an ID will generally suffice for the Michigan SOS.
Replacing/Duplicates In-Person
Replacing a title in-person requires you to:
Locate your local SOS/DMV office
File and bring the Form TR-11L
Pay the fee (check, cash, card)
Replacing/Duplicates by Mail
Replacement and duplicate titles are available through the mail. This is a great option if you're currently out of state. This process shouldn't take long if you have the paperwork and payment ready.
You can get a duplicate title by mail by following these steps:
Gather your proof of vehicle ownership
Complete the TR-11L form
Complete a Special Mailing of Title Request (TR-114)

If: You're having it mailed to a different address than listed on file

Include a payment

Check or money order
Address to: State of Michigan
You will send these documents and payment to:
Michigan Department of State
Special Services Branch
7064 Crowner Drive
Lansing, MI 48918
Congratulations! You're good to go!
Title Updates
It's recommended you consider updating personal information when filing for a replacement or duplicate title. You can do this personally at the SOS office while filing the title request.
You will show your documents, and ID/driver's license and pay the fee when updating.