The Hassle-free Guide to Minnesota Car Registration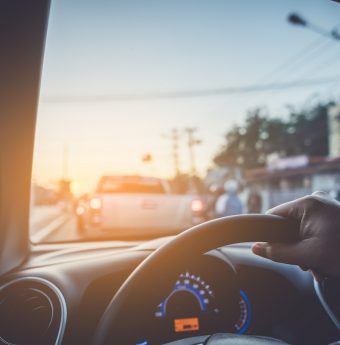 First-time Minnesota car registration will take place at a local DMV office or by mail.
The registration process is handled by Minnesota's Driver and Vehicle Services (DVS).
Completing the registration provides your license plates, registration decals, and a certificate granting full rights to drive on state roads.
You are expected to have the following when registering:
Valid license
Proof of vehicle ownership
Minimum car insurance
This guide shares the step-by-step process, helping save time when visiting the DMV.
How to Register a Car in Minnesota?
Registration in-person takes place at your local DVS office. Completing these actions allows you to legally drive on state roads and highways throughout Minnesota and beyond. Consider making an appointment before going to speed up the entire process.
Private Vehicle Registration
You can register a vehicle in person when buying or swapping through private parties.
Go to an MN DMV office
Complete an Application to Title and Register a Motor Vehicle (PS2000)
Provide proof of vehicle ownership

Signed and completed title
Bill of Sale
If applicable: Proof of your lease agreement or power of attorney
If applicable: Proof of satisfied lien (Form PS2017)

Provide proof of ID

Birth certificate
ID card

Provide your vehicle's odometer reading
Provide proof of MN auto insurance
Pay the registration fees
Congratulations! Your registration is valid for 1-year. Practice safe driving, respect road rules, and your time on the road will be fun and exciting!
Mail-in Vehicle Registration
Mail-in registration is available for those unable to get to a DMV. Or prefer convenience. This form of registration takes longer – up to 10 days – so account the delay if your vehicle is close to expiration.
You will send the following to your DVS office:
Proof of vehicle ownership and odometer reading
Proof of vehicle insurance
Application to Title and Register a Motor Vehicle (PS2000)
Payment (check or money order)
These items are sent to:
DVS
445 Minnesota St
St Paul, MN 55101
Check with your local DMV for a complete run-down of applicable registration fees and taxes. Or, use the MN Tax Manual as a guide when calculating your payment. You may also pay extra for specialty license plates, so be sure to factor those in when cutting the check or money order!
Dealerships and Registration
Dealerships will process the paperwork on your behalf. If they don't, you may request documents and a title transfer to complete the registration on your own.
Out-of-State Driver Registration
Out-of-state drivers are expected to register their vehicle within 60 days of residency if their vehicle's registration is still valid. If the prior registration expires, you will need to complete the following process as soon as possible.
Provide proof of vehicle ownership

Original title
Registration card
Leasing agreement

Provide proof of ID
Complete an Application to Title and Register a Motor Vehicle (PS2000)
Get and show your odometer reading
Pay your registration fees
Minnesota Registration Fees and Taxes
The Minnesota taxes and registration fees are straight-forward:
Filing: $10
Passenger/truck Plates:

Double plates: $6
Single plates (1972 and older or collectible): $4.50

Wheelage tax (if applicable): Up to $20
The wheelage tax is a $10 tax (in most places) for vehicles kept in their county and non-operational. The county determines the price; a full breakdown can be found on the MN GOV wheelage tax page.
Temporary Registration Permits
Temporary permits are available for Minnesota residents as they wait for their permanent license plates. This temporary permit is valid for 21 days and cannot be renewed.
A 60-day temporary permit is granted for those having completed payment of their registration tax, before expiration, with special license plates as they wait. A 31-day permit is available for non-residents as they transfer the vehicle to their new state of residence.
Registration Renewal
You'll need to do a registration renewal when it comes time. This won't take long but is essential if you plan to continue driving legally in the state of Minnesota and beyond. Failure to renew your vehicle's registration can result in a suspended license, so don't forgo this process.
Conclusion
Getting your license plates issued is an important step to legally driving a vehicle in Minnesota. You'll need to take the proper steps and apply for the necessary permits, such as a 21-day temporary permit or 60-day temporary permit, to get your permanent license plate. Once you have those all sorted out, you can begin the registration renewal process when it comes time. The process is simple and fast, but failure to complete it can result in a suspended license. Follow all the steps correctly, and you'll return on the road quickly.