Mississippi Car Insurance Requirements, Laws, and Quotes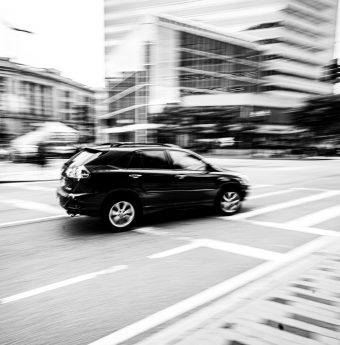 As of January 1, 2001, it is mandatory under Mississippi law for all drivers to possess liability insurance and carry an insurance card in their vehicles at all times as proof. Since July 1, 2013, Senate Bill 2593 (2013 Regular Session) allows for insurance cards to be presented in both physical and electronic formats, such as images on cell phones or other electronic devices.
What are the Required Mississippi Car Insurance State Minimums?
| | | |
| --- | --- | --- |
| Bodily injury liability | Bodily injury liadility cover expenses related to the injury or death of another driver or a pedestrian when an accident is your fault. | $25,000 per person/$50,000 per accident |
| Property damage liability | Helps cover damage to other people property | $25,000 limit |
| Uninsured motorist | Helps cover damage if the other person does not have any insurance coverage. | Not required |
| Underinsured motorist | Helps covers damage if the other person does not have enough coverage. | Not required |
| Personal injury protection | If you and your passanagers are hurt in the accident this cover injury. | Not required |
| Collision | Help cover damages to your car if you have gotten into an accident. | Not required |
| Comprehensive | Comprehensive cover accident, storm, and thief. | Not required |
What are All the Coverages available in Mississippi?
Uninsured Motorist
Collision
Comprehensive
Medical Payments
Lienholder Deductible
Special Equipment
Rental Reimbursement
Roadside Assistance
Bodily Injury and Property Damage
Car Loan Protection
What are SR22s? And Are they Used in Mississippi?
Under Mississippi law, drivers who are obligated to carry SR-22 are required to maintain the minimum liability coverage. The SR-22 certificate of insurance serves as proof to the Mississippi DPS that you have insurance coverage meeting the minimum requirements, and it must be maintained for a period of at least three years.
Does Insurance Follow the Car or the Driver in Mississippi?
For drivers in Mississippi, car insurance is an essential part of responsible vehicle ownership. But where does the insurance responsibility lie – with the car or the driver? The answer is clear: car insurance, not the driver, follows the car.
This means that when you buy car insurance for your vehicle, it is covered for any approved driver who gets behind the wheel. If you lend your car to a friend and they get in an accident, your insurance policy will cover the damages.
However, if your friend causes the accident and is sued for damages beyond what your insurance covers, their own personal insurance could come into play. Overall, it's important to understand the specifics of your policy and always drive safely to avoid accidents and claims.
Is Mississippi a No-Fault State for Car Insurance?
Mississippi is NOT a No-Fault State. Mississippi is an at-fault state. This means victims of car accidents can request full insurance payment from drivers or insurance companies.
How Many Days Do You Have to Insure a Car after Purchase in Mississippi?
If you plan on buying a new car in Mississippi, it's important to know about the new car insurance grace period. This grace period is typically between 7 to 30 days, and it allows you to drive your newly purchased vehicle without a problem while you figure out the details of your car insurance policy.