How to Transfer a Vehicle Title in Mississippi?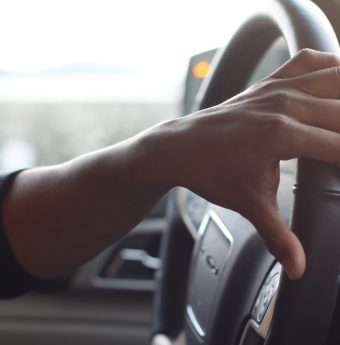 Transferring the title of a vehicle in Mississippi is an important step if you're buying or selling a car. The Mississippi Department of Revenue requires that anyone who buys or sells a motor vehicle in the state must transfer the title into their name. Before you can take your new car out on the roads of Mississippi, you'll need to know how to properly complete and submit documentation for transferring ownership with the local Department of Motor Vehicles (DMV).
Mississippi Title Transfer: Step-by-Step
It's recommended that both parties go to the DMV, as this clears any confusion and potential issues when passing ownership of the vehicle. However, you're welcome to exchange the title on your own time and later visit the DMV to complete the process.
You will visit the Mississippi Department of Public Safety office (see our directory).
Mississippi Bill of Sale
In Mississippi, a bill of sale is required to transfer the title of a vehicle, serving as a legal document and receipt for the sale.
Full name and signature of Party A
Party B's full name and signature
Price of the Vehicle
Make, model, and year of the Vehicle
Vehicle Identification Number (VIN)
Obtain a bill of sale in Mississippi to ensure a smooth car registration process. Don't miss out on this crucial step when purchasing your vehicle.
Here is what you'll do to complete a title transfer in Mississippi (including the seller and buyer):
Retrieve the vehicle's title or request a duplicate title

Buyers: You may need a lien release from the current owner
Sellers: Provide a lien release to the buyer if needed

Complete the Mississippi certificate of title – including:

Full legal name and address of the buyer and current owner
Date of sale (month, day, and year)
The vehicle price the buyer paid
Signatures from both parties

Submit the Application for Mississippi Title and License (78-002 form)
Bring any necessary documents:

Proof of identification
Proof of MS residency
Proof of MS auto insurance

Pay the variable taxes and fees

Title: $9
Fees: $1+ (varies by location)
As a seller, you'll need to add these to the process:
Submitting a Bill of Sale if you cannot fill in the items on the title
Submitting an Affidavit of Relationship if the buyer is a family member
You may also submit a Fast Track title application (78-026 form) and pay an extra $30 fee to get your vehicle's title in 72 hours. You can submit the document in person at a DMV or mail it to Mississippi Fast-Track Title Program, P.O. Box 22845, Jackson, MS 39225.
Conclusion:
You should register your vehicle after titling it to avoid any complications. See our Mississippi vehicle registration guide to learn how the process is done. If you haven't got it yet, do consider adding or dropping auto insurance. Or, shopping around for a new policy as you may find new discounts.