Missouri Learner's Permit: A First-Time Teen Driver Guide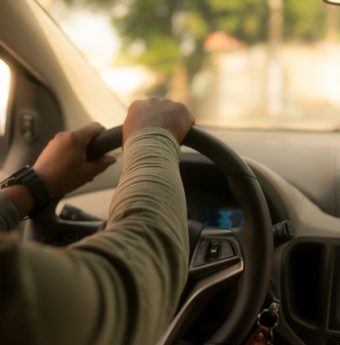 Missouri provides miles and miles of open road, it's no wonder a teen can't wait to start driving! Before they can, teens need to apply and pass the Missouri learner's permit requirements.
The learner's permit is part of the state's graduated licensing program. This program helps new drivers ease into driving through testing and practice. After the permit, teens can upgrade to an intermediate restricted or unrestricted license – these eventually become an adult, unrestricted license.
This post shares what items teens need to present and how the steps required to earning their license.
Applying for an Missouri Driving Permit
Teens in Missouri can begin applying for their learner's permit when they are 15 years old.
The teen will visit a Missouri DMV (driver examination station) and:
Provide a parent/guardian signed permission statement
Show proofs:

Identification
MO residency
S. lawful presence
Social Security number

Pass your tests:

Vision
Knowledge
Road sign recognition

Pay the $3.50 permit fee
The knowledge test is a multiple-choice test about traffic rules, signs, signals, safety, and drug/alcohol awareness. Teens can refer to their driving manual to study for the test. Else, they can use online MO knowledge tests to get an understanding for the topics.
Pass these requirements and the state will aware the teen with a Missouri learner's permit!
For New MO Residents
Teens new to the state can transfer their OOS learner's permit given it's valid and won't expire within 184 days. They will provide their personal information, too. If the permit is valid, the state will waive the written exam (otherwise they will take one).
Behind-the-Wheel Experience
The state expects you to gain 50 hours of driving practice before you upgrade to a provisional. This includes at least 10 hours of night time driving out of the 50 total hours. A licensed instructor, driver over 25, or designated (licensed) parent/guardian must accompany them at all times.
Those over 21 can drive with at least 1 licensed driver over 21 years old with a valid licensed. But, they must be in the front passenger seat.
Teens should record their progress through a driving log. This document is typically submitted when they're applying for their intermediate license.
Getting Your Provisional Driver's License
Teens can move on to getting their intermediate (provisional) license once they've:
Turn 16 years old
Held their permit for at least 182 days
Completed their driving (behind-the-wheel) practice
Ready for the next step? Click to go to our Missouri Teen License Guide.