Missouri License Renewal: A Step-by-Step Guide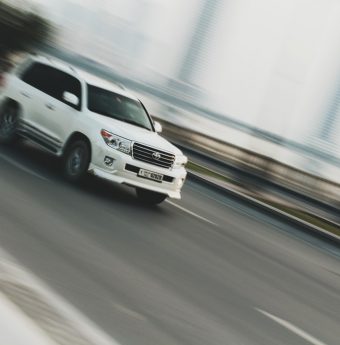 The Missouri Department of Revenue will send a notice to renew your MO license at least 15 days before its expiration. Your license expires on your birthday and is valid depending on your age group.
License validations include:
18-20: 3 years
21-69: 6 years
70 and older: 3 years
You have up to 6 months before and after its expiration to renew your license though allowing it to expire will incur extra testing. Letting it expire beyond 6 months requires a vision, road, knowledge, and driving test to renew.
You can renew a Missouri license via:
This guide helps you understand the MO driver's license renewal steps. Keep reading to understanding which documents you'll file and fees you'll pay throughout each process.
How to Renew Your MO Driver's License
Renewals are available to all those with valid driver's licenses. You cannot renew if your license is suspended or revoked. You will need to follow most of the same steps to apply for a MO license if you allowed your license to lapse beyond the renewal period.
Let's go through the different ways you can get your license valid.
In-person Renewal
Consider making a Missouri driver's license renewal appointment with your local MO DMV to make the process quick and easy. Then, do the following when there:
Provide your documents:

Proof of Identification
Proof of MO residency
Proof of Social Security Number

Pass a vision screening
Pass a road sign test
Pay the renewal fee

3 years: $17.50
6 years: $35
Congratulations! You've successfully renewed your MO license by visiting one of the many DMV locations. You're now free to legally drive on the roads again until it comes time to renew.
About the Vision Test
Vision screening tests are required and done on-location. Those wearing corrective lenses will need to have them at the time of the vision test.
About the Road Sign Test
The road sign test examines your ability to recognize common MO state road signs. This is a quick-and-easy test if you're experienced. Else, refer to your driver handbook or an online practice test if you need help refreshing your memory.
Mail Renewal (Military/Out-of-State)
Mail-in renewal is reserved to military and out-of-state residents. Everyone else is expected to renew at their local DMV. Mail-in renewal takes longer but offers an easy option for those wanting to renew early or cannot stop by their local DMV. The process is largely the same given you have documents on-hand.
You will do the following:
Complete a Mail-In Driver License Application (Form 4317)
Provide your documents:

Military documents/ID
Proof of Identification
Proof of MO residency

Pay the renewal fee
You should receive your renewed license within a week's time.
A Note about Expired Licenses
You're wondering the, "Can I drive with an expired MO license?". That's a definitive no.
You will likely receive a hefty fine or face jail time! You'll also likely have your license suspended or revoked, causing the long, drawn-out process of renewing a suspended MO license.
Find a Missouri License Office
Need answers to your questions about renewing your MO license? Or, want to do the renewal process in-person? Use our MO DMV Directory to find the nearest licensing office near you!