Montana Driving Records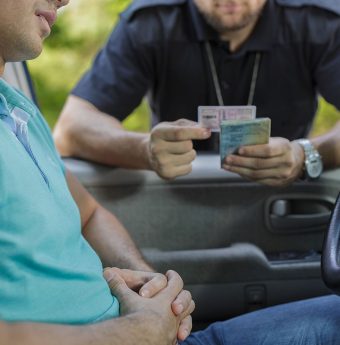 Your driving records, or MVD records, are the state's collection of your driving history. Your driving history can include anything from a vehicle's registration, convictions, and license status to point violations like unpaid tickets and more.
Others may request your records like employers, law enforcement, insurance companies, and others.
Getting your MT driver's records can be done online, by mail, and in person. This short article shares how you can request driving records from the Montana Motor Vehicle Division (MVD).
Getting Your Montana Driving Record: Step-by-Step
You can request these documents through the Montana MVD to get official, certified documents. Or, use third-party providers to get unofficial MT driver documents. These third-party providers can save time and hassle when getting your driver information.
Below, you'll learn how to request official documents through the MT MVD.
Requesting Your Motor Vehicle Record in Person
You will:
Complete the Release of Driving Records (34-0100)
Get the form notarized
Visit the Helena MVD (find info here)
Provide your personal information and form
Pay the record fee
Requesting Your Motor Vehicle Record Online
NOTE: Certified records are not available online.
You will:
Visit Montana's record request page
Input your information
Follow the on-screen prompts
Pay the record fee
Download or print the record
The record you obtain through the online method does not include personal information. You will need to use the in-person or mail-in method if you need this information.
Requesting Your Motor Vehicle Record by Mail
You will:
Download and complete the 34-0100 form
Get the form notarized
Provide proof of ID
Include a self-addressed, stamped envelope

Or: Fax number

Include a check or money order for the fees
The documents will go to:
Motor Vehicle Division
P.O. Box 201430
Helena, MT 59620
You may include a fax number in the written request if you prefer their delivery this way.
Montana Record Request Fees
Fees for your MT records include:
Online: $7.37
In-Person: $4.12
Mail-in: $4.12
Fax: +$3.09 per record
Payment methods depend on how you requested the records. Online requests are done through credit card only. In-person and mail-in renewals can include a check or money order.
Found Something Wrong on Your Montana Driving Records?
If you notice errors, contact your local MVD and inquire about the erogenous information. This may include the need to update your information on file. The driving record is a handy set of documents for many MVD and/or court purposes – so keep them nearby in case you need them fast!