How to Get a Montana Learner's Permit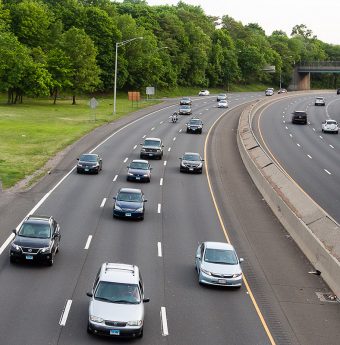 Montana uses a graduated licensing program to help new drivers learn road rules and get behind-the-wheel experience. This program is offered through the Department of Justice, Motor Vehicle Division.
The three stages of the state's driving program include:
Learner's permit
Provisional license
Unrestricted license
Those new to Montana will have up to 2-months to transfer their license. Otherwise, if it's a learner's or provisional, they'll need to check with the local DMV to see if it transfers.
The following provides an overview of how to get a learner's permit in Montana.
The Montana Learner's Permit: Step-by-Step
To be eligible to get a Montana learner's permit you must be:
14 ½ years old and enrolled in a driver's ed course
16 years old if you choose to not take a driver's ed course
You will visit your local Montana MVD office (find one here) to apply. Consider being accompanied by your parent or guardian to ease the process. Else, get their consent and permission before going.
The steps to get a learner's permit in Montana:
Visit a Montana MVD office
Provide your proofs:

Identification
Montana residency
S. presence

Pass your tests:

Written
Vision

Pay the permit fee
Upon passing your written test, you'll get the learner's permit. You should then begin practicing driving to reach your behind-the-wheel requirements before upgrading to a provisional license. Likewise, it's important the vehicle you're using has adequate Montana auto insurance.
Your Permit Requirements and Restrictions
There are two items worth noting when you get a permit:
Your behind-the-wheel requirements
Your driving restrictions
You are expected to get at least 50 hours of driving practice before upgrading your permit. This includes 10 hours of night driving. You also need to avoid any violations during this period else you may cause setbacks when upgrading.
Your restrictions when driving include the following:
You must be accompanied by a licensed parent/guardian or a driver over 18 years old
You must respect all road rules, especially seat belt and mobile phone laws
Given you can follow these requirements and restrictions, you'll soon be able to upgrade your permit and gain more driving freedom.
Getting a Provisional Driver's License in Montana
You will need to meet the following to upgrade:
Get your 50 hours of behind-the-wheel experience
Have held your permit for at least 6 months
Didn't incur any traffic violations in the 6 months before applying
You will then return to the MVD to apply for a first-year restricted license.