Nebraska Provisional License: An Application Guide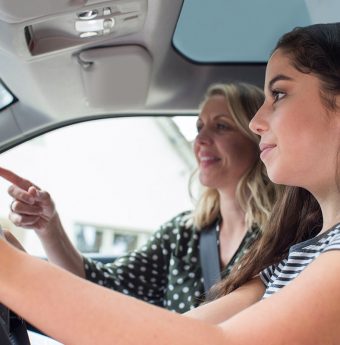 You may have heard about getting your provisional license if you're a teen driver in the state of Nebraska. It's often a confusing and intimidating legal journey — but it doesn't have to be! In this blog post, we'll ensure you understand precisely what is expected of you when applying for your provisional license so that you can confidently tackle this step towards driving independence. So buckle up and get ready — with our clear understanding and instructions, going on your own is just around the corner.
Nebraska, like other states, uses a graduated licensing program. The GDL program helps teens/new drivers understand the road rules through testing and practice.
There are three stages to the program:
Learners
Provisional
Unrestricted
Refer to our Nebraska Learner's Permit Guide for details on how to begin the graduated licensing program. Otherwise, follow the steps below to learn how to upgrade the permit into a provisional license.
How to Get a Nebraska Intermediate License: Upgrading a Learner's into a Provisional
The provisional license becomes available 60 days before turning 16 years old. Or, open to any first-time driver already 16 years old and has held a permit.
Your requirements when upgrading to a provisional operator's permit includes the following:
Held a license for up to 6 months
Has not incurred more than 3-points on their record (in the last six months)
Complete a driver safety course
… or the driver can complete the 50 hours of driving practice.
The state will waive the written test if you take a driver's ed course. Otherwise, you will need to prepare through the behind-the-wheel experience portion required before upgrading.
Meet the requirements and then complete the following:
Visit a local DMV

Need to find one? See our Nebraska DMV directory.

Present a certificate of driver's education completion or:

Waiver form, or
School Permit

Submit your 50-Hour Certification form
Pass the tests:

Vision
Written (waived if you've done driver's ed)
Driving (waived if you've done driver's ed)

Provide proof of ID & residency
Pay the $17.50 licensing fee
Congratulations!
Given you've met the requirements, followed these steps, and paid your appropriate fees, you'll now have upgraded a learner's permit into a provisional license.
Provisional License Driving Restrictions in Nebraska
Your restrictions with a provisional include:
Unsupervised driving between 6 AM to 12 AM
Unsupervised driving to work/school between 12 AM and 6 AM
… and anytime driving if you're accompanied by a licensed (21+) adult.
You're expected to continue following driving rules and laws until you can apply for an unrestricted license.
Next: Applying for Your Adult (Unrestricted) License
You'll hold this provisional for one year until you're 17 years old – or if you turn 18 – whichever comes first. You cannot incur more than 3 points on your driving record within 12 months before applying for the unrestricted license.
At this point, you can apply for your unrestricted license in person or online.
See our Guide to Nebraska Adult Licensing for a complete breakdown of how you'll upgrade the provisional license.