How to Get a Nebraska Duplicate Title?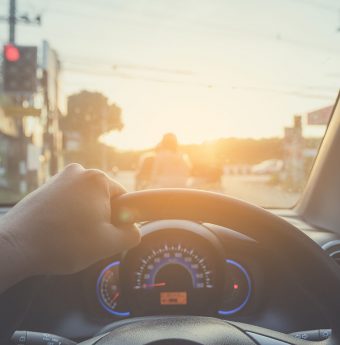 Got a new car but can't find the title? Don't worry—losing your car's paperwork is more common than you think. Thankfully, if you live in Nebraska, there's an easy process for getting a duplicate title — and it doesn't even require leaving the comfort of your home! We'll provide step-by-step instructions on how to get a duplicate title through the Nebraska Department of Motor Vehicles so that you can begin driving with peace of mind.
Has something happened to your vehicle's title? Did it become lost, damaged, or stolen? If so, you'll want to complete the Nebraska same title process!
There's no telling what can happen to your title during ownership.
You'll want to get the title in order if you ever plan to transfer ownership, as your legal document shows you own (or have a lien on) the vehicle.
Duplicate Nebraska Title: In 5 Easy Steps
Visit a local Nebraska Department of Vehicles (DMV) office/location.
To begin:
You'll need to file the Application for Duplicate Certificate of Title (Form RV-707A) and pay a $14 fee to receive your duplicate Nebraska title. You will need to notarize the form before submitting it. You may also need the lienholder's information and the vehicle's year, make, model, VIN, and the title number.
Replacing a title in person requires you to:
Locate your local NE DMV
Show proof of ID
Show proof of vehicle ownership
Submit your form
Pay the application fee
Use this time to update your personal information at the DMV. This keeps your records up-to-date and stops any hassles when requesting documents or proving items later on.
You're Done!
The title replacement process doesn't take long (as you can see).
You don't want to delay this, as you never know when you may need to show your title. Try to get your duplicate asap to avoid any issues – so you can keep showing ownership of the vehicle.
The process is pretty simple if you need to get a duplicate title for your car in Nebraska. You'll need to fill out a few forms and submit them to the DMV. Make sure to have all the necessary information, and be prepared to pay a small fee. The whole process shouldn't take more than a few days. Have you had to get a duplicate title before? How did it go?