New Hampshire Car Registration: A Step-by-Step Guide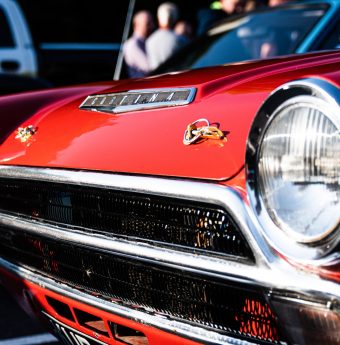 A New Hampshire car registration requires you to file and submit a few different forms and fees depending on the type of vehicle. Registration is a requirement whether you've purchased a vehicle, new or used, through a private or dealer sale. The registration process shouldn't take long if you follow this guide.
Want to get your car on the road in New Hampshire? It's an easy process done in person.
Your main tasks include satisfying:
Proof of identification
Registration/Title Application
Proof of ownership
Paying the taxes and fees
…plus, any applicable vehicle testing and disclosures.
You will register your vehicle at the New Hampshire Department of Safety Division of Motor Vehicles in person. Failing to register on time can result in potential issues if you have driving privileges.
We've outlined the New Hampshire registration process, keeping it as easy as possible.
Your New Hampshire Vehicle Registration Guide: Step-by-Step
Your vehicle registration depends on if it was purchased from a dealer, through a private sale, or transferred/gifted. If coming from out-of-state, new residents will register their vehicle within 60 days, transfer their out-of-state title/registration, then complete the process below.
You will register your vehicle at the town clerk's office.
Ready to get on the road? Follow along with the section appropriate for your needs.
Registering a Vehicle from Private Sellers
Buying a vehicle through a private sale?
You'll have 20 days to get it registered. You're also given a temporary registration for these 20 days if you pay the $10 fee. The temporary plate lets you legally drive until you complete the registration.
To register your vehicle's title/registration in New Hampshire, you will:
Find and visit a local NH clerk's office
Submit your vehicle title

Signed by both parties

Provide proof of ID and residency
Submit an Odometer Disclosure Statement (TDMV 12)
Pay all registration fees
You'll receive your registration documents and be on your way.  You must always keep your registration documents in the vehicle to drive legally. Without it, you may be fined or even have your vehicle impounded until the documents are provided.
Vehicles from Out of State, You'll Need to Bring the Following:
Title and/or registration from the previous state
EPA Certification Label (located on most passenger vehicles)
Proof of ID and residency
Emission test results (if applicable)
Pay all registration fees
Once you have the above items, you can return to the clerk's office and complete the registration process. You may be asked to complete additional paperwork before your vehicle is registered. You will be issued after completing the required paperwork and paying all necessary fees.
Registering a Vehicle from Dealerships
Buying or leasing your vehicle from a dealership?
Your dealer will issue a temporary registration – good for 20 days. This gives you enough time to register the vehicle if they don't provide the service for you.
You will:
Go to the town clerk
Submit your vehicle title

Or: Blue pages of the title application

Submit the Manufacturer's Statement of Origin

Plus: Lienholder information (if applicable)

Provide proof of ID and residency
Pay your vehicle registration fees
Purchasing from an out-of-state dealership involves the same process.
New Hampshire Vehicle Registration Fees
Your fees depend on the weight of your vehicle. You'll pay fees to the state and county.
Typical state fees include:
State fees (vehicle weight, 0 to 3,000lbs): $31.20
State fees (vehicle weight, 3,001 to 5,000lbs): $43.20
State fees (vehicle weight, 5,001 to 8,000lbs): $55.20
Any vehicle 8,001 lbs to 73,280 lbs cost $0.96 per 100 lbs.
Typical county fees include:
Passenger cars/trucks: $3
Heavy vehicles/buses: $5
Motorcycles/others: $2
You may also pay a license plate fee ($8) when registering the vehicle.
New Hampshire Vehicle Inspections
You do not need to get an emissions test before registering your vehicle.
However, you're expected to get one within 10 days of registering the vehicle. Visit your local emissions/safety testing station to get this completed as soon as you can.
Set a Reminder for Registration Renewal
You'll want to mark your calendar or else wait to receive a renewal notice when it comes time. You can check the exact date listed on the registration, so keep this in mind and mark your calendar!
See our NH registration renewal guide for more info when you're ready.
Conclusion
Congratulations! You've registered your vehicle in the state of New Hampshire. Practice safe driving on the roads, be nice to others, and you'll have a wonderful time on the open roads.  If you have any questions about vehicle registration, don't hesitate to contact your local DMV. They're here to help and want to ensure you have all the information you need! Good luck and happy driving!