New Hampshire Driving Records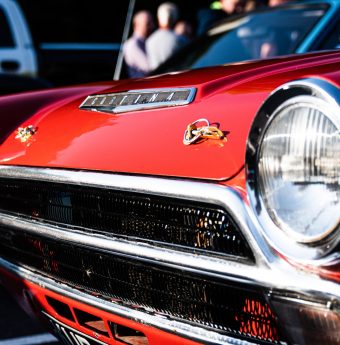 Your driving records, or DMV records, is the state's collection of your driving history. Your driving history can include anything from a vehicle's registration, convictions, and license status to point violations like unpaid tickets and more.  Your driving history can also include any accidents or license suspensions. Keeping track of your driving records ensures that you are a safe and responsible driver. It is important to ensure your driving record stays up to date to avoid any potential fines, penalties, or even having your license suspended.
DMV Connect provides an easy and convenient way to access your DMV Records
Others may request your records like employers, law enforcement, insurance companies, and others.
Getting your NH driver's records can be done by mail and in person. This short article shares how you can request driving records from the New Hampshire Bureau of Financial Responsibility Division of Motor Vehicles.
Getting Your New Hampshire Driving Record: Step-by-Step
New Hampshire offers a few record types:
Insurance Driver Record

Includes driving violations and accidents
5 years of court convictions
3 years of accidents

Certified Driver Record

Includes most details on your driving records
7 years of court convictions
10 years of DWI convictions
5 years of accidents

Non-Certified Driver Record

Includes everything in the certified record (but not official)
Drivers will pay a $15 fee when requesting their NH motor vehicle records.
You can request these documents through the New Hampshire DMV to get official, certified documents. Or, use third-party providers to get unofficial NH driver documents. These third-party providers can save time and hassle when getting your driver information.
Below, you'll learn how to request official documents through the NH DMV.
Requesting Your NH Motor Vehicle Record
The process involves:
Downloading and completing a Release of Motor Vehicle Records (DSMV 505) form
Paying $15 or including a check/money order for the same amount to "State of NH-DMV"
You may visit an NH DMV or send the documents to:
NH Department of Safety
DMV – FR Driving Records
23 Hazen Drive
Concord, NH 03305
Found Something Wrong on Your New Hampshire Driving Records?
If you notice errors, contact your local DMV and inquire the erogenous information. This may include the need to update your information on file. The driving record is a handy set of documents for many DMV and/or court purposes – so keep them nearby in case you need them fast.
Conclusion
Getting your NH Motor Vehicle Record is an easy process that provides drivers with a valuable document. Be sure to carefully review the contents of it for accuracy, and contact your local DMV if you find any discrepancies. With this information in hand, you can make informed decisions about matters related to your driving history.