New Mexico Driver's License: Start Driving with this Guide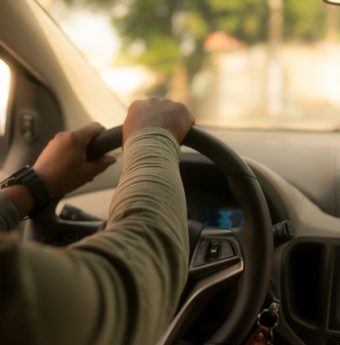 A trip to the New Mexico DMV and the right documents will grant you full driving privileges.
The process begins early, age 15, for many, taking them through a learner's permit to an NM provisional license. Others will get behind-the-wheel quickly as an adult or registering from out-of-state.
Wherever you are along this path to driving freedom – you'll learn what's needed to get a driver's license in New Mexico with this guide.
Get a New Mexico Driver's License: The Step-by-Step
New drivers, under 18, must meet a few requirements before they can get a driver's license:
Take and complete a driver's education program
Get a learner's permit and upgrade it to a provisional
Teen drivers upgrade their provisional license after holding it for 12-months.
The state has various requirements if you're older than 18 – including:
18 to 24: Take the "None for the Road" DWI prevention class
25 and over: No requirements given you don't have a DWI
Drivers with DWI: Complete the DWI prevention course or show DWI course completion
Every driver who does not have a license in any state will need to apply for a learner's permit. This lets them practice for the road test found in the licensing application.
Adults will go to an NM DMV and:
Provide proofs

Identification
Social Security number
NM residency (2 docs)

Provide proof of DWI requirements
Pass the tests

Vision
Written
Driving

Pay the license fees

4 years: $18
8 years: $34
New residents: +$15
The written test is a multiple-choice test about traffic rules, signs, signals, safety, and drug/alcohol awareness. Teens can refer to their driving manual to study for the test. Else, they can use online NM knowledge tests to get an understanding of the topics.
You must get at least 80% correct on this written test to pass.
The DMV driving test verifies adult drivers can:
Check for safety
Control the vehicle
Obey traffic signs
Signal properly
Learn these items by practicing. Do a combination of day & night driving while holding the provisional license for those having gone through New Mexico's graduated licensing program.
The DMV test will include a vision exam done on-location. Drivers with corrective lenses should bring and use them during the time of this vision exam.
Submitting the appropriate paperwork, identification, and passing the tests will award New Mexico residents with a temporary license – upon paying the licensing fee, of course.
You will receive your NM driver's license by mail in a few days.
For Non-Citizens
Non-citizens can apply for a New Mexico driver's license with exceptions and extra requirements. The process is similar except documentation will include extra verification of their identity, NM residency, finger prints, and proof of lawful status.
Are You a New Resident? Do This.
New drivers in New Mexico will do the following to transfer their out-of-state license:
Provide a valid out-of-state license
Take a vision test
Follow the NM licensing steps (above)
Pay the licensing fees
You cannot transfer an out-of-state license if your driving privileges have been suspended or revoked.
You will receive a temporary license until the new one arrives by mail. Your old license will get a hole punch but will continue to act as an ID with the temporary license until you get the NM license.
The Next Step: Registering a Vehicle in New Mexico
You can get your New Mexico driver's license without a vehicle of your own. In time, you may want one to get the full freedom of the open road. When you're ready – see our New Mexico car registration guide for details and steps needed to get behind the wheel of your own set of wheels.