New Mexico License Renewal: Step-by-Step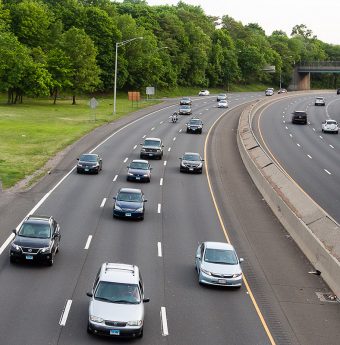 The New Mexico Motor Vehicle Division (MVD) oversees the license renewal process.
A New Mexico license is good for 4 to 8 years before it needs renewing. Those over 79 will need to renew their license every year, though. You will have up to 90-days before its expiration to complete the renewal process and 30-days after before it becomes invalid.
You can check your license validity and expiration date by requesting driving records. Otherwise, take note of its expiration on the card, call your local DMV, or refer to your notes.
You can renew your New Mexico driver's license in-person or online.
Gather your personal documents, driver information, and payment to complete the process. The following sections share the step-by-step process to renew your NM driver's license.
How to Renew Your NM Driver's License
A valid NM driver's license is required if you drive on state roads and highways. New Mexico auto insurance is a requirement, too, if you plan to operate your vehicle. Those with an invalid license longer than 5 years will need to take a written test as part of their renewal (and a possible driving exam).
Renewing Your License at the MVD
Here is what all you need to renew your New Mexico driver's license in-person:
Show your NM driver's license
Show proof of identification
Pay your renewal fees

4 years: $18
8 years: $34

Pass the vision test
Pass the written/driving tests (if applicable)
You will get your license by mail. Until then, you'll get a 45-day temporary license.
Renewing Your License on the MVD Website
To renew your license online you must be eligible by meeting these requirements:
Be between 18 and 75 years old
Your last renewal was done in-person
You're renewing a standard driver's license (not a CDL)
Your Social Security number is on file with the MVD
You haven't had any major changes to your medical condition or vision
You don't have outstanding tickets and violations
Your license is expiring within 1-year of your renewal date
Pass these requirements and you will:
Visit the NM renewal portal
Enter your SSN (last 4-digits)
Follow the on-screen prompts
Pay your renewal fees

4 years: $18
8 years: $34
You can print a temporary license once you complete this process. This temporary license is good for 45 days until your new license arrives by mail.
Congratulations! You've successfully renewed your New Mexico driver's license.
Become a Better New Mexico Driver
Looking for more information and guides to become a better New Mexico driver? Check out our NM DMV topics, browse our DMV directory, or get active in the community! We offer a wide range of helpful guides and tips to improve your driving experience.