New Mexico Provisional License: A Step-by-Step Guide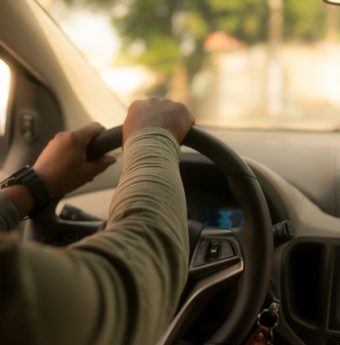 New Mexico uses a graduated driver licensing (GPL) program helping teens understand and learn driving responsibility.
This GPL program begins at age 15 with a learner's permit, moving through a provisional (teen) license, and eventually culminating with an adult/permanent license.
This next step in getting a New Mexico license may seem stressful but it's easier than you think.
Read this guide to understand what's needed from you when applying for this intermediate license.
New Mexico Provisional License Requirements
Teens, age 15 1/2, can apply for their provisional license after meeting prior requirements:
Have completed a driver's education course
Have their learner's permit (see our guide)
Have practiced 50 total hours of driving with 10 being at night
Have no traffic violations within 90-days of applying for their provisional
These requirements, minus the age, apply for anyone under 18 when getting a license in the state.
Upgrading a Learner's Permit into a Provisional
When you're ready – you will do the following to turn your learner's permit into a provisional.
Visit your local NM MVD office

Find one: See our NM directory

Provide proof of having completed a driver's education course
Provide your driving record log (50-hours of behind-the-wheel experience)
Take and pass the driving test
Pay the $18 provisional license fee
The driving test is taken at the MVD, examining your ability to adhere to road signs and follow directions.
You may skip this if the driver's education course includes a certificate of completion. Or, if the course distributes licensing (if they're accredited with the state).
Special note: Do not submit highlighted documents with the MVD since they will reject these.
Getting Behind-the-Wheel Experience with an NM Provisional License
An NM provisional license has a few restrictions:
No more than 1 passenger under 21 unless they're immediate family
Cannot drive between 12 AM to 5 AM
The DMV may grant you exceptions to these rules such as if you need to drive to work, school, and the like.
Check with your local office and get the required forms if the option is available.
Upgrading a Provisional to an Unrestricted New Mexico License
Drivers can upgrade their provisional into an unrestricted license after having held it for 12-months.
When ready, you will:
Return to the MVD
Submit a license application (signed by a parent/guardian if under 18)
Pay the application fee:

4 years: $18
8 years: $34
Congratulations!
You've successfully turned your New Mexico provisional license into an unrestricted license through the states graduated licensing program!
Next up, you'll want to get a car of your own and register your vehicle – this includes getting minimum NM insurance.
Practice safe driving and you'll have quite a lot of fun behind the wheel!