New Mexico Suspended License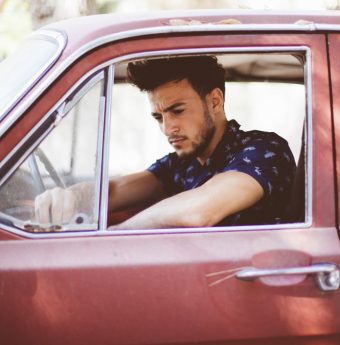 In the state of New Mexico, a suspended license is a serious consequence for not following traffic laws. A suspended license can occur due to many reasons such as too many points on your driver's license, DUI charges, or failure to pay tickets. If you are caught driving with a suspended license, you can face jail time and additional fines. It is important to obey traffic laws in order to avoid suspension and keep yourself and other drivers safe on the road. For more information about how to keep your driver's license active.
What To Do If You Have a Suspended License?
Please Note: Any person whose driver's license or vehicle operating privileges are revoked or suspended under Section 66-5-33.1 NMSA 1978 is required to pay a reinstatement fee. Only one reinstatement fee transaction will be recorded and collected when several adverse actions appear on a motorist's record.
Applicants for a New Mexico driver's license who are 25 years old or older and have been convicted of driving while intoxicated by alcohol or drugs must provide proof that they have completed a bureau-approved DWI Prevention and Education Program in order to obtain their license. This can be done through the "None for the Road" program at UNM.
A suspended driver's license may not be reinstated until the points are removed. In order to reinstate a suspended driver's license, he or she must first complete an 8-hour TSB-approved Driving Safety course, which is only offered at approved institutions. A list of participating schools may be found here.
If a CDL disqualification is imposed in addition to the revocation or suspension, it may be due to a violation that occurred in a commercial motor vehicle. The length of the disqualification might differ from the term of the revocation or suspension.
If you reinstate a driver with a conviction for a violation that occurred in a commercial motor vehicle, you must first verify both the disqualification and the revocation/suspension. You must only reinstate the license class for which the applicant is currently eligible if you check both the disqualification and revocation/suspension.
The applicant must be informed that reinstatement is based on information and eligibility as of the date of the inquiry. Any unresolved action will not appear in the driver's existing record.
After a 5-year or 10-year revocation, your driving privileges must be reinstated by an Order of Restoration signed by a District Judge. A certified copy of the order is required. The applicant must pay a reinstatement fee in addition to any other fees that may apply.
If you are facing a suspended license in New Mexico, it is important to take action right away. Depending on the reason for your suspension, there may be steps you can take to get your license reinstated. In some cases, you may need to appear in court or complete a driver's education course. The best way to find out what you need to do is to speak with an attorney who specializes in driving law. Contact us today for a free consultation and we will help you get started on the path to getting your license back.