New Mexico Title Transfer Made Easy: Your Guide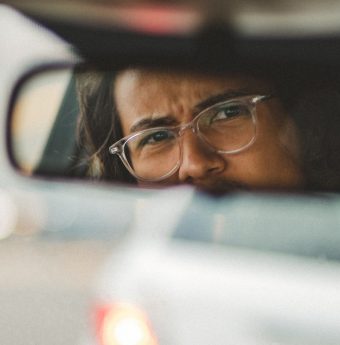 A title transfer is required in New Mexico to prove ownership if you bought a new or used car. The title transfer is required if you sold, donated, or gifted your car, too.
The title transfer process is easy in the state of New Mexico requiring a few steps filing info, paying fees, and submitting paperwork. You will do this at a Bureau of Motor Vehicles local branch office. Find a local office by visiting our state of New Mexico directory.
How to Transfer a Vehicle Title in New Mexico
Selling your vehicle or buying one through a private sale?
This is the process (including both parties):
Retrieve the vehicle's title, MCO, or request a duplicate title
File the Application for Title and Registration (MVD-10002)
Submit any and all applicable paperwork:

Signed vehicle title
Odometer disclosure
Bill of sale
Release of Lien

Provide your proofs:

Identification
Residency
Auto insurance
Emissions (for Bernalillo County)

Pay the taxes and fees

Title: Varies
Taxes: Varies
Note: Do not submit highlighted documents as the MVD will not accept these forms.
Title Only
Complete these requirements and ownership of the vehicle are transferred.
You may also apply for a title-only application, letting you get the title without registering it. This option is available if the vehicle is non-operational, uninsured, or you've received it as a gift or were trading it in.
You'll submit the title, provide your proofs, and pay your titling fees/taxes.
Alternative Title Transfers
New Mexico wants to know when titles are transferred outside of private sales whether buying from a car lot or passing the vehicle & title around family and friends.
Buying from Dealerships
Dealerships typically handle the titling and registration on your behalf. But, if they don't, you can request the manufacturer's statement of origin and invoice. Using these two forms, go to your local DMV with a completed odometer disclosure, proof of ID/residency/insurance, and file the MVD-10002 title and registration form. Then, pay your fees and you're good to go!
Out-of-State Vehicles
Transferring your out-of-state title requires you to file the title application.
You'll also need to provide proof of insurance, ownership/lien, and the out-of-state registration/title. A VIN inspection is a requirement when bringing your vehicle from out of state.
You'll pay the titling fees and excise taxes. Then, complete the process and receive a New Mexico title.
Inheriting a Vehicle
Inheriting vehicles can happen two ways: Probated or non-probated estate / with or without a will. Basically, either the new, legal owner or the deceased surviving spouse/heir can start the process. They'll typically wait a while after everything settles then follow much of the same process as buying or selling a vehicle through a private sale.
When no will is involved, a copy of the death certificate and a completed MVD-10011 (Certificate of Transfer without Probate) form gets submitted.
Gifted/Donated Vehicles
The process of gifting or donating your vehicle is largely the same as passing it to a family member. You will complete the process much like transferring a title through private sales. Except, you'll write in the sale price of the vehicle as "$0" and submit an Affidavit of Gift of Motor Vehicle or Boat.