New York Learners Permit: First Time Driver's Guide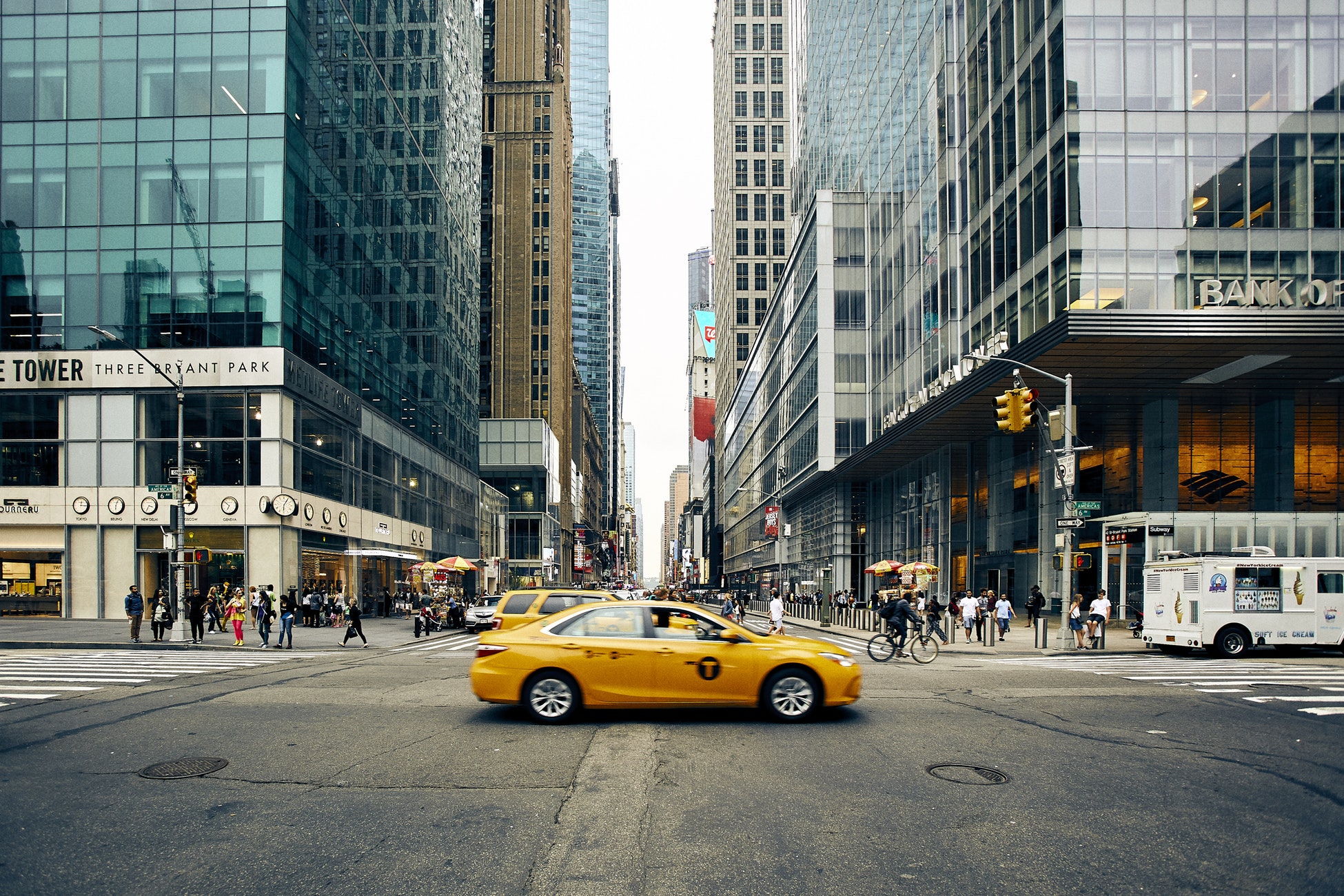 First-time drivers in the state of New York are at the epicenter of great road trips. They're close to the Canadian border, not far from NYC, and lots of other, fun states. Getting around by car in NY is a necessity, especially during the harsh winters!
Teens need to apply and pass New York's learner's permit requirements before they can get on the road. The state uses a graduated driver's license (GDL) program to help teens learn the road before getting an adult license.
This post shares the easy-to-do steps required to get a NY learner's permit.
Get a New York Learner's Permit
New York requires first-time drivers to apply for their permit in person at a local New York DMV office.
Your NY permit requirements include:
Be at least 16 years old
Proof of ID

Birth Certificate
S. Passport
Social Security Card

Completed Application for Driver's License or Non-Driver ID Card (Form MV-44)

Includes parent/guardian signature(s)

Pass the written test* else the driver education course
*First-time drivers do not need to take a driver's education course. However, taking one allows them to forgo the written test.
About Optional Driver Education Courses
NY teens may optionally take a state-approved driver education course (Form MV-285). The course educates on the rules of the road and safe driving.
Courses are available at accredited locations or through online providers.
About the Possible Written Test
If you choose to forgo a driver's education – this is what to expect with the written test:
20 questions
Passing: 14 questions or more
At the DMV: Bring These, Prepare for This
Bring all the following:
Proof of ID
Proof of residency
MV-44 form
At the DMV, teens will need to:
File the Application for a Driver's License or Non-Driver ID Card (Form MV-44)
Pass the written test (if you did not take a driver's education course)
Pay the DMV application fee for the permit
Take a vision test
Get a picture and thumbprint taken
Receive the learner's permit
Teen drivers (16 – 16 ½) will pay an $80 – $90 application fee.
See the NY DMV licensing fees for those 16 ½ years old and older.
Teens may retake the written test, following a short waiting period between takes. If everything goes well the teen will receive their permit. Congratulations!
Getting Behind-the-Wheel Experience
First-time New York teens are permitted to drive with a licensed driver (21+). This behind-the-wheel experience should include 50 hours of driving (15 hours of night driving included). Junior permits prohibit driving in some areas of NYC and Westchester County, refer to the NY driver's permit map.
Getting Your Provisional Driver's License
First-time drivers showing responsibility during their 50-hour behind-the-wheel experience may on to their provisional license. This intermediate license gives more driving freedom and flexibility. Getting on requires a new application and further testing at your local NY DMV.
Ready for the next step? Click to go to our New York Provisional License Guide.