North Dakota Driving Records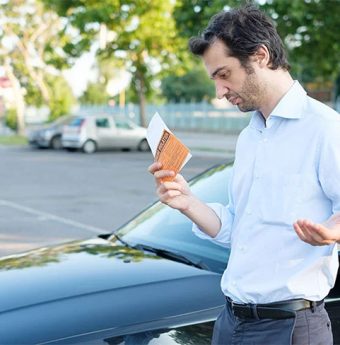 Your driving records, or DMV records, are the state's collection of your driving history.
Your driving history can include anything from a vehicle's registration, convictions, and license status to point violations like unpaid tickets and more.
North Dakota will provide:
Online driver abstracts
Complete driver abstracts
The online abstracts contain the past 3 years of a driver's history. The complete abstracts contain everything on file with the ND DOT.
Getting your ND driver's records can be done in person, online, by fax, and by mail. This article shares how you can request driving records from the North Dakota Department of Transportation (NDDOT).
Getting Your North Dakota Driving Record: Step-by-Step
You can request documents through the North Dakota DMV to get official, certified documents. Or, use third-party providers to get unofficial ND driver documents. These third-party providers can save time and hassle when getting your driver information.
Below, you'll learn how to request official documents through the ND DMV.
Requesting Your Motor Vehicle Record in Person
You can only request the complete records in-person at the Bismarck office.
Go to the Bismarck NDDOT office
Request your complete records
Pay the $3 driver record fee
Requesting Your Motor Vehicle Record Online
You can only request a limited driver abstract online.
Go to the NDDOT record request page
Enter your information
Follow the on-screen prompts
Submit your $3 payment
Print or download your records
Requesting Your Motor Vehicle Record by Mail or Fax
You will:
Complete the Request for Driver Abstract (SFN 51386) form
Write and include a $3 check or money order
Mail your documents
The documents will go to:
Drivers License Division
608 East Boulevard Ave.
Bismarck, ND 58505
Or, you can fax the document to 701-328-2435 and include payment via credit card number with the expiration date and CVV. You'll receive these documents by mail after processing.
Found Something Wrong on Your North Dakota Driving Records?
If you notice errors, contact your local DMV and inquire about the erogenous information. This may include the need to update your information on file. The driving record is a handy set of documents for many DMV and/or court purposes – so keep them nearby in case you need them fast.
Conclusion
Overall, North Dakota driving records are kept by the Department of Transportation and are available to all licensed drivers in the state. Understanding one's driving record is important to keep your license up to date. It also helps you track points over time as they are accumulated for violations.
Not only that, keeping a record of any collisions or traffic citations can be invaluable when dealing with insurance providers or appearing in court. Whether it's your very first ticket or your fiftieth citation, North Dakota driving records have all of the information you need to stay on top of your vehicle ownership responsibilities.