North Dakota Title Transfer Made Easy: A Quick Guide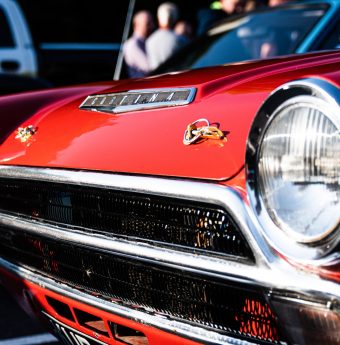 Bought a new or used car? Or, gifting one?
A title transfer is required in North Dakota to prove vehicle ownership. The transfer is required if you sold, donated, or gifted your car, too. The title transfer process is easy in the state of North Dakota.
You'll learn how it's done in the following, few steps including the information you'll need to present and the paying fees you'll pay.
Car Buying and Selling: The ND Title Transfer Process
Selling your vehicle or buying one through a private sale?
The ND DMV needs you to take these steps
Get the vehicle's certificate

May need odometer reading if: 10yrs+ and 16,000lbs+

Complete the Application for Certificate of Title & Registration of a Vehicle (SFN 2872)
Submit an SFN 18609 form if the vehicle is less than 9 years old
Show your personal documents:

Proof of identification
Proof of insurance
Liens Satisfied Release (if applicable)
Bill of sale (if applicable)

Pay the fees:

Registration: Varies (see schedule)
Title transfer: $5
Excise tax: varies (usually 5% of its value)
Completing this process will award you with the title of the vehicle.
Selling a vehicle in North Dakota is similar to the vehicle examination obligations placed on the seller.
Alternative Vehicle Title Transfers
It's important to alert the ND DMV when receiving the car through alternative means. Each transfer method is similar but different. Read below for the specifics.
Buying from Dealerships
Dealerships will process your title & registration, sending documents to their appropriate locations. If they don't, request your documents and bring them to the DMV. You'll complete the process much the same as submitting your documents through a private sale.
Out-of-state Vehicles
Requires a trip to a DMV office (browse ND offices) and presenting the:
Application for Title or Registration
Verification of Vehicle
Out-of-state title/registration and license plate
Payment for any applicable fees and excise tax
The process is mostly the same as if you bought the vehicle in-state. Except, you're submitting the out-of-state title and registration. This shouldn't take long!
Do remember to get North Dakota auto insurance when registering your out-of-state vehicle.
Gifted/Donated Vehicles
This process is largely the same as the others following a title transfer provided you show the certificate of title and pay the and registration fees. You may also need to complete the Damage/Salvage Disclosure Statement if the vehicle is 9 years or older.
The costs are very small — $5 title transfer fee – until you're ready to register the vehicle.