How to Renew Your Vehicle Registration in Ohio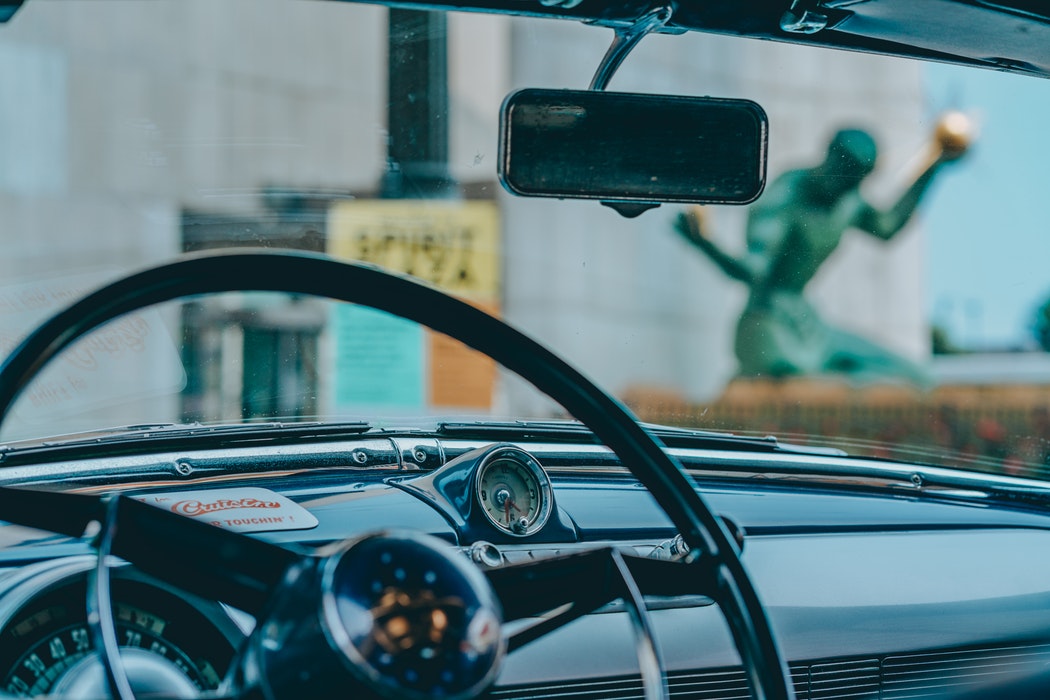 The Ohio Bureau of Motor Vehicles requires drivers renew their registration by the time of their birthday, based on their variable renewal cycle (1 – 5 years). Forgoing renewal may cause a suspended license, extra late fees, and/or penalties.
The state of Ohio will mail a renewal notice explaining your registration date and details. You may also check with your county BMV or their website to see the status of your registration.
Vehicle registration renewal is available through:
Online
In-Person
Mail
Phone
You cannot renew if:
Vehicle info is incorrect or not current
Plan to switch license plates
Got everything in order? Great! Let's move onto the renewal process.
What's Needed to Renew a Vehicle Registration in Ohio
Collect the following before visiting a local OH DMV office:
Vehicle renewal notice

In-state: Sign & date the document
Out of state drivers: Submit the Application for Out-of-Registration by Mail form
Leasing: Submit the Power of Attorney for Ohio Vehicle Registration form

Applicable items

Emissions report
Insurance

Valid payment method
Renewal fees are paid at the time of renewal and vary by county and vehicle type. You will need a valid debit or credit card to process these payments. Or, a check/money order when renewing by mail.
How to Renew Your Illinois Car Registration
The registration fees for most passenger vehicles start at $34.50+, not including taxes and fees. Your final price may also include the vehicle's weight, visit the OH BMV fee guide for more information.
This varies by your vehicle and driver's license – refer to our Other Vehicle Registration Guide for specific steps and fees with boats, motorcycles, and more.
Remember, it's wise to have auto insurance always since Ohio does a random check regularly.
Renewing Online
Renewing online is the easiest option:
Visit Ohio's Oplates portal
Fill in your personal information

Name
DoB
SSN

Enter your vehicle information

Info on the renewal form
License plate number

Emission inspection certificate (where valid)
Confirm the details and pay the renewal fee
It should take less than 2-weeks to receive your registration and plates.
Renewing In-Person
Take a trip to the local DMV with these items:
Renewal information

Signed and dated
The vehicle title (in case)
Leasing: Registration Information and Authorization to Register (BMV 5736)

Proof of auto insurance (if applicable)
Emission (E-check) inspection certificate (if applicable)
Funds for the registration renewal fee
Renewing by Mail
Mail renewal is available but slower so it's best to send early – you'll include:
Personal information
Registration renewal info

Registration ID
PIN
Registration card (copy)

Copy of auto insurance
The inspection certificate(s)
Payment method (check or money order)
It may take up to a month to receive your renewed tag.
By Phone
Renewal by phone follows the same steps as you'd expect by mail, in-person, or online. Convey your information, pay the fees, and you should have your new registration in no time.
Lost, Damaged, or Stolen Title and Tags
Did something happen to your vehicle's title and/or tags? See our Title Replacement Guide for more details if you need these when renewing your vehicle.