How to Request Oregon Driving Records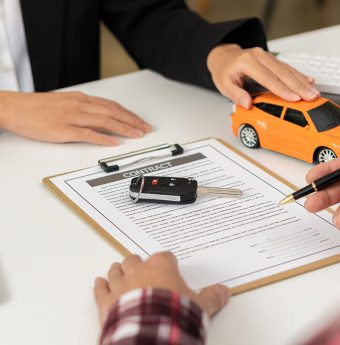 Your driving records, or DMV records, is the state's collection of your driving history. Your driving history can include anything from a vehicle's registration, convictions, and license status to point violations like from unpaid tickets and more.
Others may request your records like employers, law enforcement, insurance companies, and others.
Getting your OR driver's records can be done in-person and by mail. This short article shares how you can request driving records from the Oregon Department of Revenue and Licensing Division.
Getting Your Oregon Driving Record: Step-by-Step
Oregon offers different record types:
Non-employment driving record — Includes 3-years of accidents, diversions, and convictions
Open-ended non-employment driving record — Typically reserved for insurance purposes
Employment driving record — Shows 3 years of commercial driving records
Certified court print — Includes major incidents/convictions/offenses
Suspension package — Includes information about court proceedings
There are several more containing a wild variety of personal and vehicle-related information.
Fees for these documents can cost from $1.50 to $17.50+ depending on its scope, certification, and how quickly you need the documents.
You can request these documents through the Oregon DOR to get official, certified documents. Or, use third-party providers to get unofficial OR driver documents. These third-party providers can save time and hassle when getting your driver information.
Below, you'll learn how to request official documents through the OR DMV.
Driver Record Request in Person
Want to get your information at your local DMV?
Download and fill out the Order Your Own Record (735-7266) form
Go to your closest Oregon DMV
Provide your personal information
Pay the driving records fee(s)
Driver Record Request by Mail
You can request your records by filing:
Order Your Own Record form
What record type you're requesting
Your driver information
Check or money order to "Oregon DMV"
Send this information to:
Oregon DMV
Attn: Record Services
1905 Lana Ave NE
Salem, OR 97314
You should receive your records within a week or two of them being processed.
Found Something Wrong on Your Oregon Driving Records?
If you notice errors, contact your local DMV and inquire the erogenous information. This may include the need to update your information on file. The driving record is a handy set of documents for many DMV and/or court purposes – so keep them nearby in case you need them fast!