Oregon License Renewal: A Step-by-Step Guide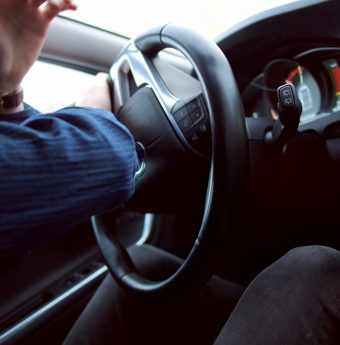 Your local Oregon Department of Transportation (DOT) oversees the license renewal process.
You have up to 12-months before or after your driver's license expire to get it renewed. Those in the military will need to renew at least 6 months after their discharge. And, anyone from out-of-state will need to contact the OR DMV for special details (503-945-5000).
You can only renew your Oregon driver's license in-person.
The following shares a quick and easy guide to renewing your driver's license in Oregon.
How to Renew Your OR Driver's License
The state has very few restrictions and requirements besides typical items like if your license is lost, stolen, damaged, or suspended. You can use your time at the DMV to change and address and other DMV-related needs on your to-do list.
Here is what you'll do:
Locate your nearest OR DMV
Complete an Application for Driving Privileges or ID Card

Save time by printing and completing the 173 form

Show proof of address and residency (examples below)

Financial documents with your address
Any documents issued by an insurance company
Paycheck, paystub, W-2, or 1099 tax form

Pass a vision test if 50 and older

Wear your glasses or contacts if needed
If you fail, get a form from your eye doctor

Pay your $40 renewal fee
Get a new picture taken
You will receive a temp license valid for driving until you receive the permanent one in the mail. The PO does not forward driver's licenses – so make sure your mailing address is the correct one when applying!
That's it!
Your license is now good for another 8 years at a time.
Find an Oregon License Office Near You
Have questions about renewing your OR license or other inquiries you need to be addressed about driving in Oregon? Browse more OR DMV topics or use our OR DMV Directory to find an office near you!