Oregon Provisional License: A Step-by-Step Guide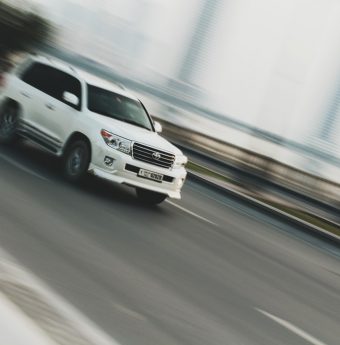 Oregon uses a graduated licensing program to teach teens and new drivers the rules of the road. The program includes steps needed to go from a learner's permit to an unrestricted license. Halfway between the two is a provisional license which gives drivers a lot of driving freedom but does carry restrictions.
In this article, you'll learn how to upgrade your Oregon learner's permit into a provisional (intermediate) license.
Applying for a Provisional License in Oregon
In order to get your provisional license after the learner's permit you will need to have completed either of these items:
50 hours of supervised driving and a driver's ed course
100 hours of supervised driving
…it's your choice.
You will also need to have held your learner's permit for at least 6 months before upgrading.
When ready, you'll visit the OR DMV to upgrade and take a driving and knowledge test.
Here's what you'll do at the DMV:
Pass your driver's test

Or: Show proof of a completed driver's education course

Provide proof of school enrollment
Hand over your learner's permit
Submit your personal information:

Name
Date of birth
Social Security number
Address/residency

Pay the fees:

License: $60
Road test: $9 (if needed)
Pass your driving test, submit the right paperwork, pay your fees, and you'll have upgraded your learner's into a provisional. Congratulations!
Provisional License Driving Restrictions
You are now free to drive by yourself with some restrictions:
No one under 20 (unless family members) or driving between 12 AM and 5 AM for the first 6-months
No more than 3 passengers (under 20 years old, unless family) or 12 AM to 5 AM driving (unless with a licensed adult) for the later 6-months
Getting Your Unrestricted Driver's License
Your license automatically rolls into an unrestricted once you turn 18.
Technically, you're now done with the graduate program and good to go!
If you'd like to learn more about the process, older and just stating the GDL as an adult, and the like, see our Oregon Driver's Licensing Guide for the full details.