How to Renew Your Car Registration in Oregon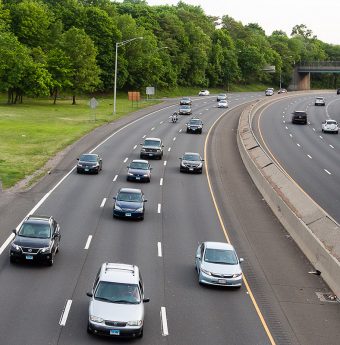 The Oregon Driver & Motor Vehicle Services oversees your vehicle's registration renewal. You'll need to complete a registration renewal to continue legally driving in the state (and elsewhere). The process doesn't take long if you follow the steps included in this renewal guide.
You should receive a renewal notice from ODOT before the expiration.
The renewal notice covers information like whether you'll need to pass an emissions test at a DEQ, estimated fees & taxes, and which renewal methods you can use. If you did not receive the notice, you can contact the DMV or check online for your details.
You can renew your vehicle's registration:
Failing to renew your car's registration can result in penalties. Given your license isn't suspended or you have other restrictions from completing it – use the sections below to complete the renewal steps.
Oregon Car or Truck Registration Renewal: Step-by-Step
It's your responsibility to get auto insurance when renewing your registration. The insurance should cover at least the bare minimum. Your information should be in the system but make a copy of our auto policy to bring with you just in case.
Here are the three ways to renew your registration:
Renewing In-Person
Rather handle business face-to-face? A trip to your local DMV shouldn't take long.
Here is what you'll do when renewing in person:
Present your OR driver's license or ID
Pass the applicable DEQ emissions tests

File the 735-1400 form

File your renewal information (either):

Filing the Application for Registration, Renewal, Replacement, or Transfer of Plates and/or Stickers (Form 735-268)
Renewal notice

Pay your renewal fees and taxes

Passenger vehicles: $112
Motorcycles: $78
Hybrid/electric: $78
Multnomah County (extra): $19/year
You'll get your plate sticker and registration after completing these steps.
Renewing Online
Online renewal is a preferred method since it's quick and easy, without having to take a trip to your local DMV or wait by the mailbox. You will need your renewal form, insurance information, and a form of payment to process the online renewal.
Some restrictions when renewing online include if:
Your registration expired more than 75 days ago
A DEQ Declaration of Exemption is required or not passed the inspection
Your information (like an address) is not correct or needs stickers mailed to a different address
If you don't own the vehicle on the renewal form
Given you pass the requirements and have the documents ready:
Visit the Oregon Renewal Portal
Follow the on-screen prompts

Vehicle renewal info
Select your renewal options
Confirm certifications
Verify your info
Enter your payment

Print your receipt
Your receipt acts as a temporary registration for 30 days until your new one arrives in the mail.
Renewing by Mail
Mail-in renewal is the same process as doing it in person:
Pass the applicable DEQ emissions tests
File your renewal information (either):

Application for Registration, Renewal, Replacement or Transfer of Plates and/or Stickers
Renewal notice

Select your plates
Calculate your ODOT fees
Include a check or money order to "DMV"
Submit and mail the documents
Mail your registration renewal documents to:
DMV Vehicle Mail
1905 Lana Ave NE
Salem, OR  97314
You should receive your new information in a few weeks.
About OR Emissions Testing
Those living in Portland-Metro and Medford-Ashland will have their vehicles inspected if:
Portland-Metro: Vehicles 1975 and newer
Medford-Ashland: Vehicles 20 years old and older
These inspections take place at your local Department of Environment Quality. You may also choose to renew at the DEQ, after the inspection, if you bring your renewal notice.
Not sure if your vehicle needs an inspection? Check the ODOT's vehicle inspection qualifiers for details.
Need to Replace Your Registration Card, Stickers, or Plates?
You can get a new registration card by:
Filing the Form 735-268
Submitting your application and:

Include $5 addressed to the DMV
Send it by mail (to the address listed above)
Visit and drop off docs at a DMV
Getting new stickers and plates will follow the same process as submitting payment based on your calculated fees.
Congratulations, You're Done!
You've completed the OR vehicle registration renewal.
Keep track of your expiration date by writing it on your calendar. Otherwise, keep an eye out for the next time a renewal notice comes your way. Forgoing renewal can land you in trouble with fines and penalties so don't let this lapse. And, as always, continue practicing safe driving!