Other Massachusetts Registrations: Motorcycles, Boats, and More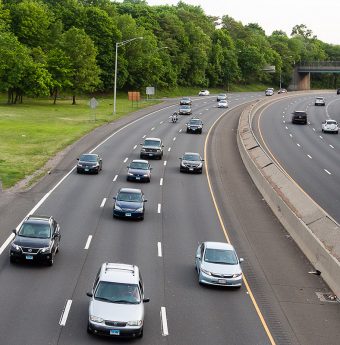 A boat is a thrilling prospect with Massachusetts's vast waterways and ocean access. Motorcycles offer alternative transportation for thrill-seekers. Though, sometimes you need to clear space with salvaged vehicles or need a rebuilt title after a major accident.
Massachusetts's RMV handles your alternative vehicle registration. This is what you need to know.
Massachusetts Motorcycle Registration
Motorcycles follow a similar process as car registration, requiring registration within 30 days of residency and ownership. Bikers require a Massachusetts Motorcycle License. You will also need a certified inspection at least seven days after its registration.
Registering a new motorcycle or transferring the title includes doing the following:
Have your motorcycle license
Have Massachusetts motorcycle insurance
Complete, sign, and submit an Application for Registration and Title (RMV-1)
Provide your proofs:

Certificate of title
Title with dealer re-assignment
Lien
Bill of sale
Odometer disclosure (if applicable)

Pay the $20 registration, 6.25% sales tax, and any other fees
Dealerships will provide the state with the cycle's title. Else, complete a title transfer, create a bill of sale, and pay application fees when registering the motorcycle. Otherwise, you'll need to request the RMV-1 form, have motorcycle insurance, and pay the appropriate fees when registering.
Massachusetts Boat Registration
Massachusetts has plenty of waterways and oceans to explore. So, owning a boat makes it a wonderful opportunity to get out and see what the state has to offer!
Smaller boating vessels are typically exempt from titles in Massachusetts if used in private lakes, not motor-powered, or exceed 16ft in length. This means your canoes, kayaks, and rowing boats are fair game for an outing in the state's waterways.
Larger, motor-powered boats require title registration within 20 days of ownership. Usually, these boats fall under the category of being 14ft or larger and/or designed to have a motor.
Will you need to ensure the boat has a valid hull identification (HIN) before titling/registration? If it doesn't, you'll need to schedule an inspection and receive an inspection certificate first.
The title/registration takes place at the recreational vehicle office:
Submit a Registration and Titling Application (ELE 1)
Submit proofs:

Boat title
Pencil tracing of the HIN
Bill of sale
Sales tax receipt or exemption form

Submit a statement of origin if the boat is:

New
14ft or longer

Pay the title and registration fees:

14ft or less: $44
16ft to 26ft: $66
26ft to 40ft: $88
40ft and higher: $110
Title: $27.50
Do note that boating includes age requirements. You may also need to complete a boating education course before taking it out, too. See the Boat and Recreational Safety Bureau's page for full details.
Massachusetts Salvaged Vehicle Registration
Those are having experienced an unfortunate accident totaling their car must apply for a salvage title. The insurance company may provide these services, too, usually by filing a total loss claim. In the instance of the insurance company, they may transfer the vehicle ownership and pay off the difference.
Requirements to apply for a salvaged title include the following:
You've retained the ownership
The insurance company claimed it as a total loss
It's safe to operate
You hold an active registration
You'll have up to 10 days to complete the salvage title application from the date your insurance deemed it a total loss. You can do this in person or by mail. We recommend going to your local MA RMV in case you need to complete other DMV-related tasks.
What's next?
File the RMV-1 application
Show proof of ownership and applicable lien satisfaction
Show proof of its current (active) registration
Provide proof of your insurance provider's appraisal
Pay the $75 salvaged title fee
Rebuilt/reconstructed titles are available upon showing the vehicle is up-to-standards for Massachusetts roadways. Return to the DMV location bringing proof of ownership, salvage inspection certificate, salvage repairable title, and RMV-1 form. You'll pay a $50 title fee. You'll complete this if you're salvaging the vehicle for parts, too.