Pennsylvania Traffic Ticket Fines, Violations, and Penalties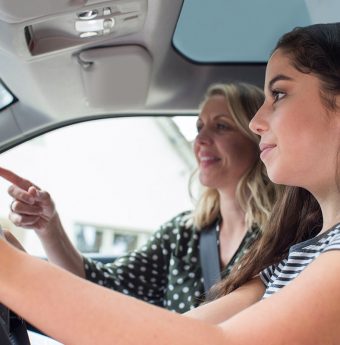 In the state of Pennsylvania, the cost of traffic violations, whether it be court fees, surcharges, or fines is the same throughout the state. When you commit traffic violations pa, you will also find that you may get additional points placed against you. Points can cause you to lose your license, and you can also find that your car insurance premiums are increased.
When you get a pa traffic citation, the points you get will be determined by the severity of your violation. In most cases, pa tickets points reduction will end up with you getting between 2 to 5 points. If you commit serious traffic violations pa, you will face fines that are heavier penalties. The penalties that you face may include the cancellation of your driver's license. Your driver's license could be canceled, no matter how good your driving record is.
Violations where penalties will be stricter are:
• Driving with a revoked or suspended license.
• Not stopping for a school bus that is flashing its lights.
• Reckless driving.
• DUI.
How to Pay a Traffic Ticket in Pennsylvania?
If you decide not to fight your traffic penalty and pay your traffic ticket, you will be able to pay your Pennsylvania traffic ticket by:
• By mail.
• Online.
• In person.
You will be able to check your traffic ticket for details on how you should pay for your ticket. Payment options may vary from county to county. In some cases, you will have to have a mandatory court appearance no matter how much you pay for your traffic ticket.
How to Fight A PA Ticket?
If you do not want to plead guilty, and you want to contest your pa traffic citation, you will need to see your ticket for the appropriate instructions. You will most likely need to appear in court. You can fight for your ticket to be dismissed, but if you want to win your case, you may want to hire a traffic violation attorney that is well-versed in Pennsylvania traffic laws. They will be able to help you win your case, avoid points on your license, and avoid paying a fine.
Have you lost your Traffic Ticket?
If you have lost your pa tickets, you can go online to the county traffic court website. You can do an online ticket search service that will help you find all the information about your ticket. If you cannot find your ticket, contact the traffic court to get a copy of your ticket, and to find out about the details of your ticket.
Commercial Drivers and PA Tickets
If you have received a traffic violations pa ticket, and you have CDLs, there are several things that you will need to do. You will first want to make sure that you notify your employer. Failure to notify your employer within 30 days of a traffic violation could have severe consequences.
You can lose your CDLs for getting a Pennsylvania traffic ticket such as:
• Refusal of a blood chemical test.
• DUI or DWI.
• Not staying at the scene of an auto accident.
Your fines for getting a ticket for commercial drivers in PA will have various fines depending on what your violation is. You can fight the ticket just like any other ticket, but it is wise to make sure that you hire a reputable attorney to help represent your case no matter if you have a commercial or regular driver's license.