How to Renew Your Vehicle Registration in Indiana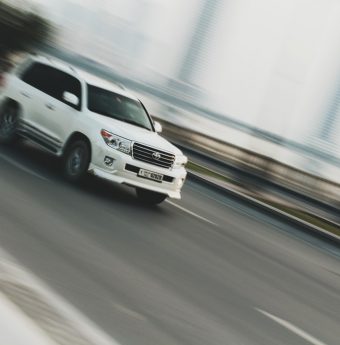 The Indiana Bureau of Motor Vehicles allows residents to renew their vehicle registration online, by mail, or in person at a local BMV office. Residents should receive their renewal notice at least 14 days before expiration, annually. The notice delivery and expiration date depend on your last name.
Your renewal notice will detail your vehicle's status information about your renewal including the required fees, testing requirements, and more. If the notice doesn't arrive, contact a local office about your vehicle's status or call 888-692-6841 for details.
Indiana tag renewal varies, follow the sections below to learn the step-by-step process of handling your renewal through the various methods.
Indiana Car or Truck Registration Renewal: Step-by-Step
You may need an emissions check before renewing your registration. This test checks the gas cap pressure, onboard diagnostics, idle speed, and other emissions. Those in Lake or Porter county require an emissions check but check the Clean Air Car Check website for details about your needs.
Auto insurance is typically required when renewing your registration. Plus, you'll need insurance if driving, legally, on state roads and highways. Given your status is in good standing and you pass the (applicable) emissions, you can follow the steps below for however you wish to renew.
Renewing Online
Online renewal is reserved for those not flagged for items like needing: Form 2290's, fuel tax permit, and special authorization. It's likely your passenger vehicle passes these exceptions – do the following:
Visit and create an account on myBMV
Input your information and applicable emissions test confirmation
Pay the registration renewal fees and taxes
Print the confirmation page and receipt
You should receive your renewed tags within 2-weeks. Else, check the website or contact a local DMV for more information about your status.
Renewing In-Person
If you prefer handling business face-to-face then you should consider going to the DMV.
Find and take a trip to an ID DMV nearest to you

Or: AAA (Marion and Hamilton counties) or Air Check stations (Lake and Porter)

Bring and submit your:

Renewal notice
Applicable auto insurance
Applicable emissions test results

Pay your renewal fee and taxes
Complete these and you're good-to-go!
Renewing by Mail
The mail-in renewal may take longer but isn't a difficult process. You'll submit the renewal notice, applicable emissions test results, and BMV payment. The renewal should process in about 2-weeks.
How Much will the Renewal Cost?
General fees for passenger vehicle's run $21.35 not including taxes. To get a better idea of your total renewal costs in Indiana, visit IN.Gov's Fees and Taxes or use their QuickQuote form to get a detailed breakdown so you're not surprised when completing the renewal.
Congratulations, You're Done!
You've successfully completed your vehicle registration renewal. Note the expiration date on your forms and plan to redo this process annually. Practice safe driving and you'll continue enjoying the wonderful sights and experiences on the open roads of Indiana!