How to Renew Your Vehicle Registration in Missouri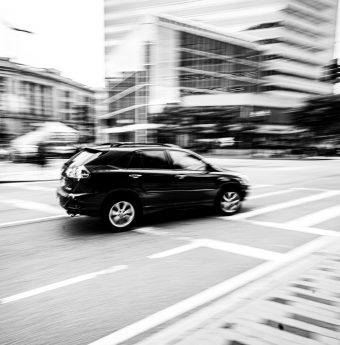 When it's time, the Missouri Department of Revenue will send a notice detailing the terms and status of your vehicle's renewal. This renewal notice outlines your renewal date and the stickers and certification fees/taxes you'll (likely) pay during the process.
Note: If the notice does not arrive, contact a local office or simply file an Application for Motor License (Form 184) when you're ready.
The state of Missouri expects you to renew your registration at your earliest convenience. You'll have up to 6 months before the expiration to complete the application if you don't require inspection. Anything beyond the expiration date can incur fines and penalties, including issues with your MO driver's license.
You can renew your vehicle's registration:
Continue below for a full, step-by-step to each of these processes.
Missouri Car or Truck Registration Renewal: Step-by-Step
You may or may not need an emission and safety check before registering:
Emissions – Based on your location and vehicle model, inspections on even/odd years
Safety – Happens during renewal for vehicles over 5 years old
Your notice should outline whether you need these items. Otherwise, contact or visit a MO inspection station for details and to complete these requirements before moving forward.
You will also need to provide proof of insurance when renewing your registration. Expected coverage is the minimum. You cannot legally drive in the state without it, so get it before investing your time and resource in completing the renewal steps.
Got these items covered? Let's explore the different ways to get your MO car or truck re-registered.
Renewing Online
Your renewal notice will verify if you can renew online – though there are a few requirements:
The renewal has a PIN
Registration is current/expired within 30 days
You've paid your property taxes
You may also check using the myDMV's Retrieve Renewal Requirements page.
Do the following if you've met the requirements:
Visit the Department of Revenue
Input your PIN and license plate number
Follow the on-screen prompts
Pay your renewal fees
You should receive your renewed information and documents a few days after completing the process.
Renewing In-Person
If you prefer handling business face-to-face then you should consider going to the DMV.
Find and visit a MO DMV office
Submit your Vehicle Registration Renewal Notice

Else: Complete an Application for License (Form 184)

Show certification for emissions/safety test (if applicable)
Provide proof of insurance or financial responsibility
Pay the registration and processing fee

Passenger Vehicles (1-Year): $18.25 – $51.25
Passenger Vehicles (2-Year): $36.50 – $102.50
Processing fee: $3.50 (1-Year), $7 (2-Year)
You will receive a $5 renewal penalty if you renew plates past the expiration.
Renewing by Mail
Mail-in renewals require you send the renewal notice or Form 184, emissions/safety documents, personal property tax receipt, proof of insurance, and payment. This process may take slightly longer than other methods, you'll receive your documents not long after.
Mail your documents to:
Motor Vehicle Bureau
301 West High Street Room 370
Jefferson City, MO 65101
Congratulations, You're Done!
You've successfully completed your MO vehicle registration renewal.
Note the expiration date on your forms and plan to redo this process every year or 2-years given your choice. Practice safe driving and you'll continue enjoying the wonderful sights and experiences on the open roads of Missouri!