How to Get Your Rhode Island Car Registration?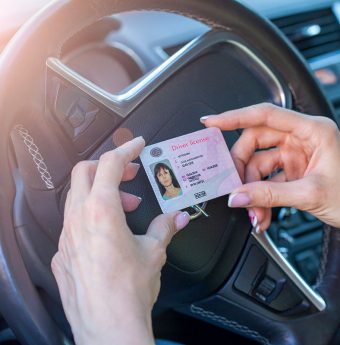 Are you preparing to register a car in Rhode Island? Or, maybe your Rhode Island vehicle registration renewal is due soon, and you aren't sure where to start. Look no further! This post will detail registering or renewing your registration for cars and other motor vehicles in Ocean State. We'll tell you how to get your DMV forms, which documents are required for RI vehicle registration, what fees apply, and more.
A Rhode Island car registration requires you to file and submit a few forms and fees depending on the type of vehicle. Registration is a requirement whether you've purchased a new car or used it through a private or dealer sale. The registration process shouldn't take long if you follow this guide.
Your main tasks include satisfying:
Proof of identification
Registration/Title Application
Proof of ownership
Proof of emissions testing (if applicable)
Proof of VIN check
Paying the taxes and fees
…plus, any applicable vehicle testing and disclosures.
In person, you will register your vehicle at a Rhode Island Division of Motor Vehicles. Failing to register on time can result in potential issues if you have driving privileges.
We've outlined the Rhode Island registration process, keeping it as easy as possible.
Your Rhode Island Vehicle Registration Guide: Step-by-Step
The registration process doesn't take long if you have documents ready for submission. Complete the transaction between the parties – making sure everything is signed – and then head down to your local Rhode Island DMV office (find one here).
To register your vehicle's title/registration in Rhode Island, you will:
Show your Rhode Island driver's license or ID card
Submit the Application for Registration and Certificate of Title (TR-1)
Submit the vehicle documents:

Bill of Sale
Signed title (2001 and newer)
VIN check (2001 and newer from out-of-state)
Proof of previous owner (non-title vehicles)

Submit a Use Tax form (T-334-2)
Provide proof of Rhode Island auto insurance
Pay your registration fees and taxes

See: RI's Fee Chart
You'll receive your registration documents and be on your way. Congratulations, you've completed the vehicle registration process in Rhode Island! The registration is good for 2 years.
Other Vehicle Registration Types
Coming from out-of-state? You'll have 30 days to transfer the title, get an RI license and RI auto insurance, do a VIN check, and complete the registration process as detailed below.
Bought from a dealership? The dealer will handle the paperwork and registration on your behalf, letting you get on the road without any trouble. If not, you'll complete the registration process by also including the Dealer Sales tax form, Statement of Origin, and a VIN if 2001 and newer.
Are you leasing a vehicle? You will submit the title or Certificate of Origin from the lessor to the DMV. You'll also provide the Power of Attorney and a Sales and Use Tax Exemption Certificate (T-333-1) if the leasing company is down on the title/ownership.
Rhode Island Vehicle Inspections
A vehicle inspection is required every two years for all vehicles in Rhode Island. This test checks the safety and emissions. You'll complete this at a local testing facility.
Set a Reminder for Registration Renewal
You'll want to mark your calendar or else wait to receive a renewal notice when it comes time. Check the exact date listed on the registration documents, so keep this in mind!
See our RI registration renewal guide for more info when you're ready.
Now that you know the steps to take and what forms to fill out, getting your Rhode Island car registration is easy. The sooner you do it, the better. So don't wait any longer, follow these simple instructions, and you'll be on your way in no time.
Congratulations! You've registered your vehicle in the state of Rhode Island. Practice safe driving on the roads, be nice to others, and you'll have a wonderful time on the open roads.