Rhode Island Drivers License: New Driver's Guide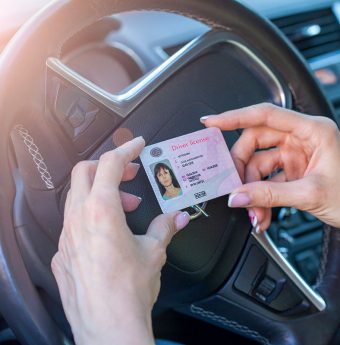 Today you will learn what's required to get a Rhode Island driver's license.
To begin, a Rhode Island license is required for anyone who can legally drive on state roads and highways. The license application process doesn't take long if you have the appropriate paperwork and time needed when visiting your local RI DMV.
The process in this article assumes you're an adult applying for a new license. If you're not an adult, see our learner's permit and/or provisional licensing guides to your graduated licensing program.
Rhode Island Driver's License: Step-by-Step
Are you over 18 years old and/or have had a license expire for more than five years? If so, you can apply for a new driver's license by visiting the Rhode Island Division of Motor Vehicles, submitting the appropriate paperwork, passing your tests, and paying the required fees.
You will get an instructional permit before applying for a new license:
Submit the Application for a License, Identification Card, and Permits (LI-1)
Provide proof of ID, SSN, and residency
Pay a $6.50 application fee
Pass the knowledge test
The knowledge test covers the road rules like identifying traffic signals and proper driving. Consider taking an online practice test to better understand the rules and increase your chances of passing.
Next, you'll return to the DMV and complete the following:
Pass the road test

Fee: $26.50

Pay for your driver's license

Fee: $38.50
The road test examines your ability to control the vehicle and adhere to signs and commands. You will provide your vehicle when conducting this test. Make sure you have RI auto insurance when doing it.
This process is the same if your license has expired beyond five years.
Congratulations, You're a Licensed Rhode Island Driver!
Submitting these documents, taking these steps, and passing the tests will grant you a driver's license in Rhode Island. Safe driving is a necessity, but so is your everyday conduct. Breaking road rules and local/state laws can result in a suspended license. Or a revoked license if you're a habitual offender.
Keep note of your license expiration date, as you'll want to renew an RI license as it draws close. Failing to renew on time can result in the loss of driving privileges.
The open roads of Rhode Island are now yours to explore. Enjoy yourself, and happy travels!