Rhode Island Vehicle License Renewal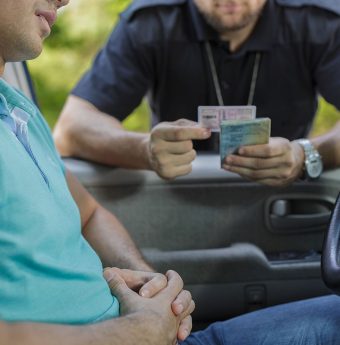 The Division of Motor Vehicles (DMV) oversees the Rhode Island license renewal process.
The state sends a renewal notice before the license expiration date. Failing to renew your license on time may result in penalties, a need to retake tests, and/or loss of driving privileges if pulled over. You cannot renew your license if it's expired beyond five years (to which you'll need to re-apply).
Valid Rhode Island license renewals are available via:
You can check your license validity and expiration date by requesting driving records. Otherwise, take note of its expiration on the card or if you've marked it on the calendar. Or, go to your local DMV and complete the renewal process when it's appropriate.
The following sections share the step-by-step process to renew your RI driver's license.
How to Renew Your RI Driver's License
A valid RI driver's license is required if you drive on state roads and highways. Rhode Island auto insurance is a requirement, too, if you plan to operate your vehicle. The renewal process doesn't take long if you have documents ready, and follow the steps below.
You will do the following to renew in person:
Go to an RI DMV location
Present your RI driver's license or ID document, or renewal notice
Submit a completed Application for a License, Identification Card, and Permits (LI-1)
Verify your SSN with a Social Security card
Pay the Rhode Island renewal fees

5 Years: $61.50
71 and Older: Pro-rated
Congratulations! You've successfully renewed your Rhode Island driver's license. You'll receive a temporary license until the permanent one arrives by mail in a few weeks.
Online Renewals
Rhode Island license renewals are available to those with a valid license that has not expired beyond 180 days.
You will do the following:
Input your information:

License number
Last name
Date of Birth
Zip code

Follow the on-screen prompts
Pay the renewal fees

5 Years: $61.50
71 and Older: Pro-rated
Your license should be processed within a few days, and the permanent right will arrive in a few weeks. Keep a copy of your receipt and call the DMV if you haven't received it after 2 months.
Mail-in Renewals (Out-of-State and Military Members)
Mail-in renewals are available for Rhode Island residents currently living outside of the state and aren't returning before their license expires. The renewal has several requirements and generally takes longer than an online renewal.
Requirements to renew by mail include the following:
Filing an Eye Examination
Filing the Application for a License
Provide proof of ID
Payment for the renewed license
You will send this information to the following:
Division of Motor Vehicles
600 New London Ave
Cranston, RI 02920
The license is good for two years until you return to Rhode Island.
Become a Better Rhode Island Driver
Looking for more information and guides to become a better Rhode Island driver? Check out our RI DMV topics, browse our DMV directory, or participate in the community.
You can renew your Rhode Island vehicle license online, by mail, or in person. All you need is your renewal notice and a credit or debit card if you have any questions about the process.