South Carolina Car Registration: A Hassle-free, Step-by-Step Guide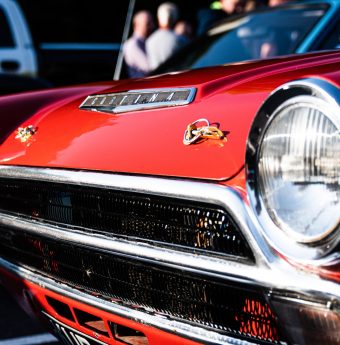 South Carolina has miles and miles of wonderful, scenic sights for those taking to the roadways. Getting on the road is a thrilling time as first-time drivers gain the unprecedented freedom to move as they, please.
First-time South Carolina car registration will take place at a local DMV office or by mail. The registration process is handled by South Carolina's Department of Motor Vehicles (SCDMV). Completing the registration provides your plate and registration, granting full rights to drive on state roads.
You are expected to have the following when registering:
Proof of vehicle ownership
Minimum car insurance
Payment method
This guide shares what you need to know about car or truck registration.
How to Register a Car in South Carolina?
You will have up to 45 days to register a vehicle after its ownership if you're a resident or moving to South Carolina. Your registration makes the vehicle valid for 2-years. You can register the vehicle either in person or by mail – this section covers both.
Pre-requirement #1: Every vehicle purchased or gifted through private parties requires reporting to the county auditor. You will pay the vehicle's property tax at this location. Bring the property tax receipt with you when registering a vehicle.
Pre-requirement #2: Residents will pay 5% of the vehicle's purchase price – called the Infrastructure Maintenance Fee (IMF) – but no more than $500. You may be exempt from the Infrastructure Maintenance Fee if the vehicle was gifted (requiring a Form 400) when registering.
Got these covered? Great!
Follow the sections below to complete your registration by type:
Vehicle Registration for Passenger Vehicles
You can register a vehicle in person when buying or swapping through private parties. Car insurance is a requirement when registering a vehicle if you plan to drive.
Go to an SC DMV office.
Complete an Application for Certificate of Title and Registration of Motor Vehicle or Manufactured Home/Mobile Home (Form 400)
Provide proof of vehicle ownership

Signed and completed title
If applicable: Bill of Sale
If applicable: Proof of your lease agreement or power of attorney
If applicable: Proof of satisfied lien

Provide proof of ID

Birth certificate
ID card

Provide your vehicle's property tax receipt
Provide the name of your SC auto insurance

The SCDMV will electronically verify insurance coverage

Pay the registration fees

Passenger Vehicles: $40
Passenger Vehicles (Owners 64 years old): $38
Passenger Vehicles (Owners 65 and older): $36
Anyone registering their vehicle late will pay a late fee. This fee cost $10 (46-60 days), $25 (61-75 days), $50 (76-135 days), and $75 (any longer than 135 days). Accepted payment methods include cash, checks, and credit/debit cards.
Congratulations! Your registration is valid for 1-year. Practice safe driving, respect road rules, and your time on the road will be fun and exciting!
Mail-in Vehicle Registration
Requirements for a mail-in registration are the same as the in-person registration. File your paperwork and include copies of your personal identification. Then send the documents and payment to the office and address listed on Form 400.
Dealerships and Registration
Dealerships will process the paperwork on your behalf. If they don't, you may request documents and a title transfer to complete the registration on your own.
Temporary Registration Permits
Temporary permits are available for South Carolina residents as they wait for their permanent license plates. This temporary permit is valid for 45-days and cannot be renewed. This option is available for drivers unable to get their registration in-time or may be buying and bringing a vehicle out-of-state.
You will file:
An Application for 45-Day Temporary Plates (Form 45-A)
Have/show a bill of sale or rental contract
SC Car Registration for Out-of-State Drivers
Out-of-state drivers gaining residency in South Carolina must register their vehicle within 45 days of settling in. The process includes the same procedures as registering as a resident (see above). You should process the IMF fee, and registration and get auto insurance as soon as you can.
Registration Renewal
Every 2 years, you'll process a registration renewal. This won't take long but is essential if you plan to continue driving legally in the state of South Carolina and beyond. Failure to renew your vehicle's registration can result in a suspended license, so don't forgo this process.
Conclusion
Congratulations, you now know exactly what you need to do to register your car in South Carolina. No more wasted time struggling to figure out the process – you've got it all taken care of! While having a vehicle registered in the Palmetto State can sometimes feel like a tedious task, the fact remains that it's incredibly important for everyone on the road. The regulations set out by South Carolina are designed to keep both drivers and their passengers safe while traveling across the state.