South Carolina Learner's Permit: A First-Time Teen Driver Guide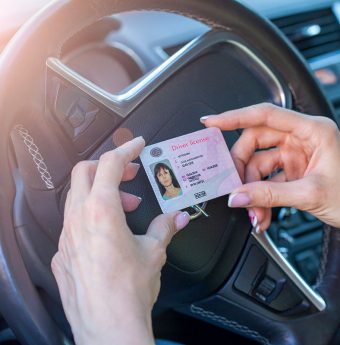 South Carolina has a graduated licensing program to help teens and new drivers ease into getting behind the wheel. This program begins with the learner's permit. Following the permit, drivers can upgrade to a conditional license. And, with enough patience, they eventually get their unrestricted license.
Every person wanting a license will need to get a learner's permit regardless of age. Those coming from out-of-state will need to apply for a new one within 90 days of residency.
This post shares what items teens need to present and how the steps required for earning their license.
Applying for a South Carolina Learner's Permit
Getting a learner's permit is a requirement if you plan to get an unrestricted license. This permit becomes available for teens aged 15 and older.
A parent must accompany the teen to the DMV when they apply for their learner's permit.
How to Apply:
Visit a local SC DMV
Show proof of identification/citizenship
Show proof of residency (2 documents)
Show proof of Social Security Number
File the Application for a Beginner's Permit, Driver's License, or Identification Card (447-NC)
Take and pass the knowledge test
Pay the $2.50 permit fee
At the DMV office, you will take a knowledge test about traffic laws, road signs, and safe driving. Refer to your driver's handbook for answers to these questions else, consider taking an online practice test to improve your study.
Congratulations! Following these steps and passing these requirements awards you a South Carolina learner's permit!
Driving Restrictions with a Permit
Restrictions with your learner's permit include being able to drive between 6 AM to 12 AM with an adult (21+) with 1 year of driving experience. A parent or guardian may accompany you between 6 AM and 12 AM. Each of these conditions requires the individual in the passenger seat.
Getting the Behind-the-Wheel Experience
South Carolina permit holders are expected to get a combined 40 hours of behind-the-wheel experience. This includes 10 hours of nighttime driving.
Log these practice hours as you will report them when applying for the intermediate license.
Next: Upgrading to a Conditional License
Teens and new drivers can apply for their conditional license once they turn 15 years and 180 days old. The conditional license provides greater driving freedom through fewer restrictions.
Ready to upgrade?
Please take a look at our South Carolina Provisional Licensing Guide for the details.