South Carolina License Renewal: A Step-by-Step Guide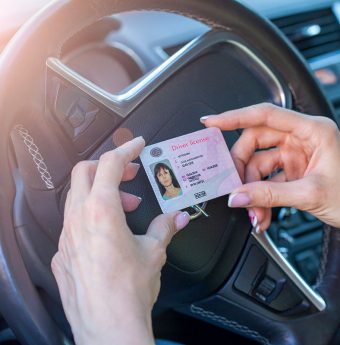 The South Carolina Department of Motor Vehicles handles the renewal process. This process happens every 8-years for those with valid licenses. You can check the validity of your license and how you'll likely renew it by calling your local SC DMV.
You can also visit their website for more information on the process. If you would like to renew your license in person, be sure to bring along a few documents, such as proof of identification and residency or a Social Security number. The DMV office will collect all necessary fees at that time. Upon successfully renewing your license, you'll receive a new card in the mail within a few weeks.
South Carolina driver's license renewal is done:
This guide helps you understand what you'll do during the license renewal steps. You'll learn the documents, fees, and other requirements to get your license through various methods.
How to Renew Your SC Driver's License
You can renew your South Carolina driver's license up to 9 months after it's expired. Waiting longer than this 9-month period will require you to apply for an SC license. So, it's good to keep your expiration date in mind or else face the annoyances.
Renewals are available for those with valid licenses. This means you cannot use these renewal methods if you have a suspended or revoked license. Other requirements are detailed in the sections below.
Here are the steps and requirements for each of the available renewal methods.
In-person Renewal
In-person renewals won't take long if you have paperwork and documents ready for the visit. You can use this time to upgrade your license to a REAL ID by bringing additional documents showing your U.S. citizenship and residency.
At the DMV, you will:
Show proof of ID
Provide proof of car insurance
Pass your exams:

Vision or provide an eye exam
Knowledge test if you have more than 5 points on your record (in the past two years)

Pay the $25 (8-year) renewal fee
You'll receive your renewed licensing and be on your way. Because you did the renewal in person, you can apply for your new renewal online, given you meet the requirements.
Online Renewal
You can renew your South Carolina driver's license online, given your license is valid and you haven't received 5 points in the last 2 years. You cannot renew if you have a conditional/restricted license, renewed online previously, and are a convicted violent offender, too.
Those able will do the following:
Visit the SCDMV renewal page
Follow the instructions and enter your information
Pay the licensing fee
Mail Renewal
Eligible U.S. citizens without 5 points on their record (within two years) and who do not have restrictions like those detailed in the 'online renewal' portion can renew by mail.
Here's how it's done:
File and mail the Driver's License Renewal by Mail form (DL-63)
Include an eye exam document (within the last 12 months)
Include the $28 renewal fee payment
Send your information to:
SCDMV
P.O. Box 1498
Blythewood, SC 29016
Military members can renew from out-of-state or overseas using this mail-in method. You'll provide extra details like your out-of-state/country address, the application, payment, and details covering your out-of-state or military details. Call the SCDMV for more information regarding this option.
Find a South Carolina License Office
Have questions about renewing your SC license or any other inquiries you need to answer about driving in South Carolina? Use our SC DMV Directory to find the nearest office near you.  You can also call the SCDMV at 803-896-5000 or use our DMV Chatbot for basic inquiries.
It is important to remember that safety comes first when it comes to driving in South Carolina. The rules and laws of the road create a safe environment, which is why staying up to date on your license renewal is important. A valid license ensures everyone follows the same laws and can feel safe while driving.
Conclusion
If you need help or have questions regarding your licensing needs, please don't hesitate to contact us at dmvconnect.com. We are here to help!  Happy Driving! 🙂