South Carolina Provisional License: A Step-by-Step Guide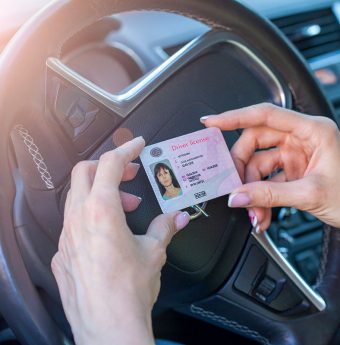 South Carolina has a graduated licensing program aimed to help teens and new drivers understand road rules. This program also eases them into driving through practice.
At age 15, drivers can apply for their learner's permit.
By 15 years and 180 days old, and meeting other requirements detailed in this post, they can upgrade to a conditional license. This license gives the driver greater driving freedom.
A driver's education program is a requirement when applying for a license in South Carolina. This course isn't required for the learners, but it's good to start it early either way.
Below, you'll learn how to get an SC conditional license by upgrading your permit.
Applying for a South Carolina Provisional License (i.e. Conditional or Intermediate License)
First-time drivers in the licensing program may apply for their conditional license when they turn 15 years and 180 days old (given they began the process at 15).
Those 16 may apply for a conditional with some unrestricted privileges. Those 17 and older can apply for their regular license (effectively skipping the conditional licensing) if they've held a learner's permit for at least 180 days.
A driver's education course is required if getting a conditional or unrestricted license.
Do the following when there:
Provide proof of ID/citizenship & residency & SSN
Submit a Certificate of School Attendance, Drivers Education, and Driving Practice
Pass a vision test
Pass a driving test
Pay the fee

Five years: $12.50 (online)
Eight years: $25
Congratulations, if you meet these requirements and pass the tests, you'll receive your new provisional license!
You may want to explore South Carolina auto insurance policies if you plan to drive a vehicle of your own. Or if your parent or guardian wants to include you in their coverage.
Note: A special restricted license is available by taking these same steps and being 16 years old, and having held a learner's permit for at least 180 days. This basically gives you unrestricted driving privileges until you turn 17 and are ready to upgrade to a full license.
Conditional License Driving Restrictions
Restrictions vary while drivers have their provisional licenses.
Conditional license holders may drive between 6 AM to 6 PM without restrictions. Times between 6 PM to 12 AM require a licensed adult (21+).
A parent/guardian must accompany drivers between 12 AM to 6 AM. Plus, no more than two passengers can ride with if under 21 unless an adult (21+) is present,
Getting an Adult (Unrestricted) License
Upgrading the conditional into an unrestricted license includes meeting these requirements:
Turn 16 or older
Held a conditional or special restricted license for a year
Go to the DMV to upgrade your license
Follow these rules and restrictions, and you'll move on to getting your unrestricted license. See our South Carolina Driver's Licensing Guide for the details when you're ready.
Conclusion
In conclusion, you now know the steps on how to obtain a provisional license in South Carolina. After completing all of the steps listed above, most teenagers will be able to drive to school and after-school activities, giving them a sense of freedom. With this knowledge, we recommend that everyone does their part to ensure your teen is driving safely.