South Carolina Title Replacement: The Quick-and-Easy Duplicate Title Guide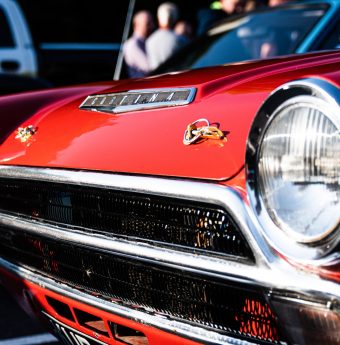 The South Carolina title replacement process is a quick-and-easy job when you have everything ready.
Why would you need one? Well…
Somewhere along the way it may have been damaged or mutilated beyond legibility. Perhaps it was stolen? Or, maybe you simply can't find it. Either way, you'll want to get the title in order if you ever plan to transfer ownership!
South Carolina requires you replace a car title if lost, damaged, or stolen. You can get a duplicate title a few ways in South Carolina and this article will share the options you have.
How to Replace or Get a Duplicate South Carolina Title
You can replace your title in-person at a local South Carolina Department of Motor Vehicles (DMV) location. Mail-in and online options are available, too, if you want to save a trip to the DMV or if you're currently out-of-state such as traveling or vacationing.
You'll need to file the Lost/Stolen or Destroyed Certificate of Title report (TI-004A). You will also file an Application for Certificate of Title and Registration for Motor Vehicle or Manufactured Home/Mobile Home (Form 400) along with the odometer reading in its appropriate spot.
You will show your driver's license or ID, then submit a $15 fee for the service.
Other items you may need:
Driver's license or ID card
License plate number
Vehicle's VIN, make, model, and year
Vehicle's registration proof of ownership
Any lien details and power of attorney (if applicable)
While these items aren't entirely necessary, you may want to have them on-hand in case you need to process other items at the DMV. These documents also prove handy if you're making corrections.
Replacing/Duplicates In-Person
Replacing a title in-person requires you to:
Locate your local SC DMV office
Show proof of ID
Submit your two forms
Pay the application fee
You will receive the duplicate title after the clerk processes your order. Congrats, you're done!
Replacing/Duplicates by Mail
Replacing and getting a duplicate title by the mail is the same process. You will file the forms and include a check/money order to the DMV for the application fee.
Send your documents to:
SCDMV
P.O. Box 1498
Blythewood, SC 29016
You'll receive your new title in the mail a few days after it's processed.
Replacing/Duplicates Online
Want to stay at home? You can process your South Carolina title replacement through SC's online service. Follow the on-screen prompts to complete this process. You'll receive your new title not long after you've completed the steps.
Making Corrections or Updating Your Information
It's worth your while to consider updating personal information when filing for a replacement or duplicate title. You can complete these actions in-person or online. Else, mail the Form 4057.
You can also use this time to complete items like transferring a title, too!
See, the DMV isn't so frustrating after all, isn't it?