South Dakota Registration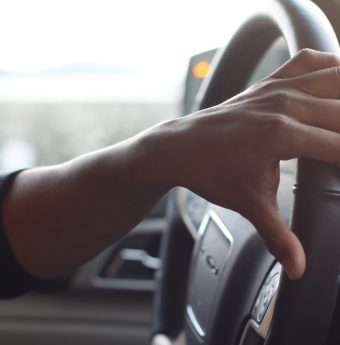 Getting your vehicle registered in the state of South Dakota isn't a hassle, given you're prepared.
A South Dakota car registration requires you to file and submit a few different forms and fees depending on the type of vehicle. This must take place within 30 days of the vehicle's purchase. Or, up to 90 days if you're moving from South Dakota to another state.
Your main tasks include satisfying:
Proof of identification
Registration/Title Application
Vehicle testing
Taxes and fees
…plus, any applicable vehicle testing and disclosures.
Registration is required whether you've purchased a new or used vehicle through a private or dealer sale. The registration process shouldn't take long if you follow this guide.
In person, you will register your vehicle at a South Dakota Motor Vehicles Division. Failing to register on time can result in potential issues if you have driving privileges.
We've outlined the South Dakota registration process, keeping it easy.
Your South Dakota Vehicle Registration Guide: Step-by-Step
Getting your vehicle on the road in South Dakota is one of the easiest in the country. The state requires very little paperwork and requirements for most car or truck drivers. This process is the same if you bought and brought the vehicle from another state.
How is the registration process done? Check the section that applies to you.
Registering a Vehicle from Private Parties
You must register your vehicle within 30 days of its purchase.
To register your vehicle's title/registration in South Dakota, you will:
Show your South Dakota driver's license or ID card
Submit the Application for Motor Vehicle Title & Registration (MV-608)
Provide proof of ownership (choose one) plus a bill of sale

Manufacturer's Statement/Certificate of Origin
A signed certificate of title

Submit the Salvage, Recorded Theft, and Uniform Damage Disclosure Statement (MV-610) IF:

The vehicle is less than 7 years old and under 16,000lbs

Submit an Odometer disclosure
Pay your registration fees and taxes
You'll receive your registration documents and be on your way. Congratulations, you've completed the vehicle registration process in South Dakota! Make sure to get South Dakota auto insurance before getting on the road else you can face serious fines and penalties!
Are you bringing a car from out of state? You will do the following within 90 days:
File the Application for Motor Vehicle Title & Registration
Submit the vehicle information:

Title
Salvage, Recovered Theft, and Uniform Disclosure Statement (If under 7yo and 16k lbs.)

Pay your fees and taxes

If you paid 4% taxes or higher in another state, you would not pay this
You'll submit your information to a local treasurer's office. Then, you're free to drive!
Registering a Vehicle from Dealerships
Dealers typically submit the paperwork on your behalf. This often includes the title's paperwork and all fees associated with the registration. However, you should check before you drive off the lot. If they don't, get your paperwork and file the registration using the 'private parties' steps above.
South Dakota Vehicle Registration Fees
Your typical fees when registering in South Dakota include:
Non-commercial vehicles (up to 4 tons):

Up to 9 years old: $75.60
10 years old and older: $50.40

Title: $10
Solid waste fee: $1
Highway patrol fee: $1
You may also pay a $10 lien notation fee if your vehicle is financed and a $5 mailing fee if you choose to have the tags mailed to you.
Other fees include:
4% excise tax (unless already paid in another state)
Local/county taxes
We recommend calling your local DMV or treasurer's office and ask about your total fees. They can crunch the numbers and give you the exact amount since your total fees depend on the vehicle's age, weight, and type.
Set a Reminder for the Vehicle's Registration Renewal
You'll want to mark your calendar else wait to receive a renewal notice when it comes time. Check the exact date listed on the registration documents, so keep this in mind!
See our SD registration renewal guide for more info when you're ready.
Conclusion
Congratulations! You've registered your vehicle in the state of South Dakota. Practice safe driving on the roads, be nice to others, and you'll have a wonderful time on the open roads!