South Dakota License Renewal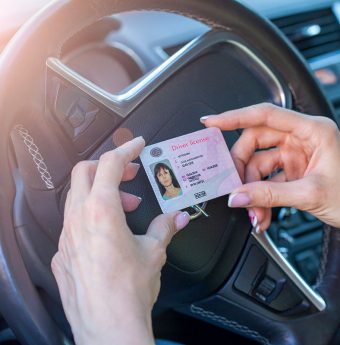 The Department of Public Safety (DPS) oversees the South Dakota license renewal process.
The state sends a renewal notice before the expiration date by email or mail. You can renew a license up to 180 days before its expiration. Failing to renew your license on-time may result in penalties, a need to retake tests, and/or loss of driving privileges if pulled over.
Valid South Dakota License Renewals are Available:
Renewals depend on your previous renewal method. You cannot renew online or by mail if you've done either of these if it's been more than 10 years since you've done it in person. Or, have requirements like needing to update information or take tests.
You can check your license validity and expiration date by requesting driving records. Otherwise, take note of its expiration on the card or if you've marked it on the calendar.
The following sections share the step-by-step process to renew your SD driver's license.
How to Renew Your SD Driver's License
A valid SD driver's license is required if you drive on state roads and highways. South Dakota auto insurance is also required if you plan to operate your vehicle. The renewal process doesn't take long if you have documents ready, and follow the steps below.
You can schedule appointments at the Aberdeen, Rapid City, Sioux Falls, or Watertown offices. Otherwise, prepare your documents and be prepared to process your renewal (see below).
In-Person Renewals
Here is what all you need to renew your South Dakota driver's license in person:
Go to an SD DPS office
If you have a gold star:

Provide your license
Submit 2 residency documents
Complete the Vision Statement

If you don't have a gold star:

All items noted above, plus…
Provide proof of ID
Provide proof of SSN
Provide 2 residency documents

Pay the $28 SD license renewal fee
Note: Non-U.S. citizens will submit a resident card, employment authorization card, or foreign passport and U.S. visa (with I-94) when renewing their license.
Congratulations! You've successfully renewed your South Dakota driver's license. You'll receive your new license and be on your way.
Online Renewals
Want to renew your South Dakota driver's license online? You'll need to have a federally compliant license, have passed a vision test (no more than 6 months ago), and have proof of residency on file. You can renew online at least once every 10 years; otherwise, see the in-person section (above).
You will do the following to renew your license online:
Visit the South Dakota DPS renewal portal
Input your information:

License #
Date of Birth
Last 4-digits of SSN

Follow the on-screen prompts
Pay your license renewal fees:

$28 renewal
$2 or 2.95% admin fee
You should receive your new license in a few weeks.
Mail-In Renewals
Want to mail your license renewal? You must be a U.S. or permanent citizen and have a valid driver's license with a gold star.
You will do the following to renew a South Dakota license by mail:
Complete and sign the license application
Include 2 forms of residency documents
Include a vision statement (no more than 6 months old)
Include a self-addressed, stamped envelope
Include a check or money order for the renewal fees:

Class 1, 2, or 3: $28
Class A, B, or C: $33
Send this information to:
Driver Licensing Program
118 West Capitol Ave.
Pierre, SD 57501
Military members will include their military ID with the documents to renew by mail.
Become a Better South Dakota Driver
Looking for more information and guides to become a better South Dakota driver? Check out our SD DMV topics, browse our DMV directory, or get active in the community! We offer a wide range of helpful guides and tips to improve your driving experience.
Conclusion
Renewing your driver's license by mail is a great way to keep your license up-to-date without the hassle of a trip to the DMV. Ensure you provide all necessary documents and payment so that your renewal is processed quickly and accurately. Once you receive your renewed driver's license, ensure it is in a safe place–with proper care, it will last your driving lifetime. Thank you for choosing DMCONNECT, and we wish you safe travels on the roads of South Dakota!