Virginia Suspended License: A Reinstatement Guide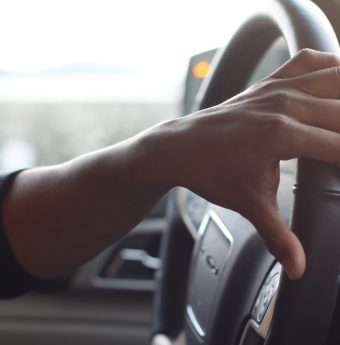 Driving with an expired license is a quick way to find your driving privileges suspended. A suspended license can be happy for many other reasons, too, including unpaid fines, DUI/DWI, too many driving points, child support, and more. Continuing driving while on a suspended license can incur more fees and possible jail time!
Virginia's Department of Motor Vehicles will notify you if your license is suspended or revoked. You should take this seriously, knowing you'll need to meet the requirements to get your license reinstated to drive again legally.
Continue to the below to figure out what you'll need to do to reinstate your Virginia driver's license.
Why Your License (Probably) Got Suspended
Several factors can play into why your VA license got suspended. Either wait to receive your suspension notification or take to the VA DMV site for more information.
Points
Typical suspensions result from accumulating demerit points on your record.
Under 18
Demerit points are serious; those under 18 will see a suspended license if they fail to take a driver improvement class within 90 days of getting the point. The license also invalidates for 90 days if you receive the 2nd point. Finally, a 3rd point causes a 1-year suspension (or until you turn 18).
18+
A warning letter is sent after they've received more than 8 points in 12 months or 12 points in 24 months. A license is suspended for 90 days if you accumulate more than 18 points within 12 months or 24 points in 24 months.
You will also receive a 6-month probationary period after serving your suspension.
DUI
The state of Virginia will revoke your license if caught driving under the influence. You may also receive an administrative suspension for 7 to 60 days (depending on your offenses).
Driving under the influence for typical drivers includes:
Under 21: 0.02%
21 and Older: 0.08% BAC
DUI under 21 is an immediate 1-year suspension of driving privileges and $500 minimum fine. DUI for 21 and older is a 1-year revocation and $250 minimum fine. These increase in severity for repeat offenses, nearly doubling for each repeat.
Anyone having occurred a suspension through a DUI will need to complete an Alcohol Safety Action Program. They may need to have an interlock device installed. Refer to Virginia's DUI Laws for more detailed information about these violations.
Other Reasons
Suspensions result from the following, too:
Driving with a suspended or revoked license
Speeding
Moving violations
Failure to appear in court
Failure to pay fines
Driver improvement courses can slow the suspension by removing points from your record. Those under 21 will need to take these courses regardless. But, it's worthwhile for anyone 21 and older if they're at risk of having their license suspended.
Ultimately:
You will wait the duration of the suspension/revocation and pay fines before a license is reinstated. There are opportunities to appeal (see below) for special occasions.
The term and fees depend on your activities; worse offenses cause more suspension time.
Making an Appeal (Insurance Violations)
The appeal process may begin when you receive your suspension notice. This process greatly depends on the circumstances of your suspension. You can begin the process through a VA DMV's admin hearing.
Those eligible will submit their name, license, mailing address, and suspension information. You can appeal on your behalf or seek the guidance of an attorney.
Reinstating a Suspended License in Virginia
Reinstating a suspended license may include:
Submitting proof of insurance
Pleading or pay traffic violation tickets
Paying and catching up on child support payments
Paying mandatory files and jail time for DUI
Retaking a traffic course or DUI program
You must satisfy all requirements before reinstating your license. Habitual offenders will face higher fines and jail time to satisfy before reinstatement.
You can better understand the details by completing the Compliance Summary Request on the VA DMV's website. This form needs your driver's license number and DoB to complete.
What you'll typically do when reinstating a license:
Choose where you'll reinstate:

Online
By-mail
In-person

Provide your information:

ID/license
Documents
Reinstatement fee(s)

Pay any necessary fees (see VA's list), including
Your fines range from $145 to $200, depending on the violation(s). You will also need to clear any payments with the court related to your licensing. Or any non-driving issues on your permanent record. You may need to re-apply for a license if your revocation went on for many years.
Your license is reinstated after completing your suspension period and paying all required fines/fees.
Limited Driving Permits
Virginia does show some leniency with suspended driver's licenses if it were the result of violating your driver improvement program. This gives you access to drive to work, school, and other necessary locations. You will file a petition and documents detailing your needs with the court.
Conclusion
Reinstating your license after a suspension can be tricky. It depends on the severity of the violation and how much time has elapsed since the incident occurred. You'll need to pay fines, provide any mandatory documents, and serve out all required suspensions before you can get back behind the wheel again in Virginia.