How to Reinstate a Suspended Washington License?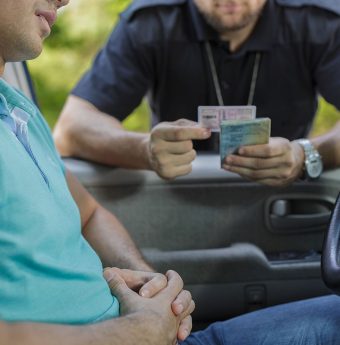 Driving is a privilege so when you lose your license from a suspension or revocation, it's a big deal. You can no longer legally drive in the state of Washington.
Those risking it can face serious punishments like high fines and jail time, so it's an obvious decision to stop driving if you've lost your driving privileges.
Getting your driving privileges back is possible but it won't be a quick and easy process. You need to satisfy the reason for your license suspension or revocation, which can involve completing suspensions, enrolling in treatment programs, passing tests, and sometimes even paying fees. Washington State Department of Licensing (DOL).
Receive a State Issued Notice
You will receive a state-issued notice at the time of your suspension. If not, you may check with the WA DOL website to see the status of your license. The notification and status share why your license got suspended or revoked; this lets you know the exact details of how you'll get it back.
Continue below to learn how to reinstate your license in Washington.
Why Your License (Probably) Got Suspended
For most drivers, getting too many points on your record is the likely reason for suspension or revocation. Some drivers may have their privileges suspended or revoked for criminal charges. Revocation is automatic for those convicted of DUI/DWI.
Your license goes under probation before it's suspended. Break the probation, and your license gets suspended. Simple, right?
Getting:
4 points in a 1-year
5 points in 2-years
…will get you 1-year probation for driving. Suspensions start if you get two violations during the probation period – with the suspension period extending for each new violation you cause. This can extend the suspension by 60 days each time and add more time to your probation, making registration renewal a chore.
Common causes for probations and suspensions include:
Speeding
Moving violations
Failure to appear in court
Failure to pay fines
You can delay probation and suspension by taking driving safety courses, and removing points from your record so it doesn't reach the threshold. Check the WA DOL site so it doesn't catch you by surprise.
Making an Appeal
You're free to appeal if:
You aren't a habitual offender
Have a DUI (causing the suspension)
You'll file for an appeal no later than 20 days from the suspension. You'll need to visit the WA DOL site to make this request or call for details. DUI hearings ($375 application) require an HRNG-525-001 form, and habitual hearings need an HRNG-525-006 form.
If appeals are accepted, you will submit your details, make the appropriate payment, and await your judgment.
My License is Suspended; now What?
There's only one real option: Wait for the suspension to drop from your record and pay any associated fees having caused the suspension (or accumulated during it). The duration and fees depend on your activities; worse offenses cause more suspension time.
Learn the specifics of your suspension and how to satisfy it at the WA DOL site.
Reinstating a Suspended License in Washington
Reinstating a suspended license may include:
Submitting proof of insurance
Pleading or paying traffic violation tickets
Paying and catching up on child support payments
Paying mandatory files and jail time for DUI
Retaking a traffic course or DUI program
You will better understand your requirements by talking to a DMV official.
What you'll typically do when reinstating a license:
Visit a WA DMV office with your notice
Provide proof of ID

ID
DoB
Driver's license
Eye color
Applicable: SSN

Serve court requirements and pay fees
Pay the licensing and reinstatement fee

Licensing: $54
Non-alcohol reinstatement: $75
Alcohol-related reinstatement: $150
Restricted application: $100
DUI hearing: $375
Request a chat at your DMV or the DOL website to understand your specifics.
Note: You are required to have insurance for 3-years after your license is reinstated.
Limited Driving Permits
Washington does show some leniency with suspended driver's licenses – called an occupational/restricted license. This opportunity is available if your suspension was not the result of a DUI and other drug-related causes. An ignition interlock license is available, too, placing restrictions on how you drive if having a DUI/DWI conviction.
You are expected to have insurance, complete a Restricted Driver Application (DR-500-001), and pay the $100 application fee within 30 days otherwise, you lose this opportunity.
Visit a DOL location or send your information to:
Hearings and Interviews
Department of Licensing
PO Box 9031
Olympia, WA 98507-9031
Conclusion
If you have a suspended driver's license in Washington, there may be options available for reinstatement. Contact the Department of Licensing and inquire about your state's Occupational/Restricted License or Ignition Interlock License program to determine if you qualify. Good luck!