Texas Traffic Ticket Fines, Violations, and Penalties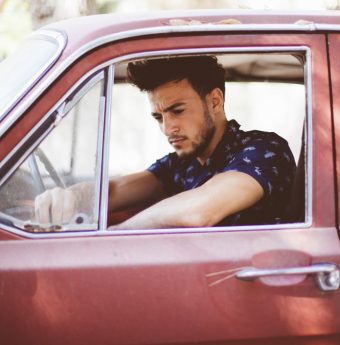 If you get a traffic ticket in Texas, you have up to 20 business days to pay it. You have the option to contest the ticket if you thought it was given unjustly. The fine on a ticket will vary and goes according to the violation. Some ticket can be paid by phone, online, or requires a court appearance. Look on the ticket to determine the acceptable options to pay.
Texas Traffic Ticket Fines and Penalties
As previously mentioned, a traffic ticket fine will vary. In Texas, the fines also vary by counties. Also, some violations may lead to points added to your driving license. So, before you accept a guilty plea, check with the county court to get all the details in regards to the traffic violation.
Pay a Texas Traffic Ticket
From the date the ticket was issued, you have within 20 business days after to pay the fine. Within that period, you must contest it if you choose not to pay it to prevent additional charges. You can pay the fine:
Online
By phone
At a DMV location
By mail
Look at the ticket to determine which of the options to pay is acceptable. Some tickets may require a court appearance for payment. Check with the county court to verify the payment method if you are not sure about payment.
Fighting a Texas Traffic Ticket
You have the right to fight a traffic ticket if you believe it was given unjustly. However, to plead not guilty, you must appear in court. If you choose to do so, it is best to hire a traffic lawyer. Keep in mind if you are found guilty, you may be responsible for all the violations mention on the ticket. If you get a ruling in your favor, you will not need to pay the fine and have any citation written on your record be removed.
Texas Traffic Ticket Costs
In Texas, the cost pertaining to a traffic ticket varies by county. Pay the amount printed on the slip and forward it to the assigned county court. Otherwise, the fine and surcharges can be more if you do not pay within the time frame.
Surcharges
The Texas Driver Responsibility Program administered surcharges or administrative fees to drivers with conviction reported to their driving records. The two types of surcharges used in Texas are the point system and the conviction-based.
Point System Surcharges is connected to the points you accumulate after a violation. If you acquire six points on your record, the state will fine you a $100 surcharge. An additional $25 will be added per point accumulated.
Conviction-Based Surcharges are long-term charges that usually are charge annually for three years. This type of surcharge is more expensive because of the type of conviction. Here is a breakdown of the conviction-based surcharges:
Driving without insurance: $250 per year
Driving with an invalid license: $250 per year
No driver license: $100 per year
Driving while intoxicated (DWI), first offense: $1000
Two or more DWI: $1500 per year
DWI with BAC of 0.16% or higher: $2000 per year
You may be given the chance to make payments for your surcharges.