Utah Car Registration: A Step-by-Step Guide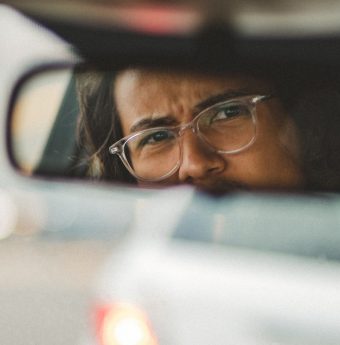 Those looking to process their Utah car registration can rest assured: the steps aren't difficult.
Getting your car or truck registered in Utah requires just a few forms and fees. The passenger car, SUV, or the van registration process shouldn't take longer than a few, total hours. Registration is a requirement whether you've purchased a vehicle new or used, through a private or dealer sale.
Your main tasks include satisfying:
Proof of identification
Registration/Title Application
Proof of ownership
…plus, any applicable vehicle testing and disclosures.
You will register and tag your vehicle at a Utah Division of Motor Vehicles office. The steps for registration vary depending on if the vehicle was purchased through a private party or dealership.
We've outlined the Utah car registration process, keeping it as easy as possible.
Registering Your Car in Utah: Step-by-Step
Utah drivers must have auto insurance when registering their vehicles. Get your insurance beforehand by shopping around local insurance providers. Or, browse our round-up of UT insurance providers if you wish to compare quotes online.
Registration for Private Vehicles
Private sales may or may not include the vehicle's title.
Sales involving the seller owning the title will follow the normal procedure. You may process a title transfer on-location or through other means, if the owner does not have the title on hand. You can request an $8 temporary permit until you've gathered all registration documents.
How you'll register a vehicle in Utah:
Go to your nearest UT DMV office
Present your UT driver's license
File the Vehicle Application for Utah Title (TC-656)
Submit your vehicle information:

Vehicle title or out-of-state title
Certificate of Inspection (TC-661) (if applicable)
Proof of emissions/smog testing (if applicable)

Required in: Davis, Salt Lake, Utah, Weber, Cache counties

VIN inspection (if applicable)

Provide your UT auto insurance information
Pay your registration, taxes, and fees

Registration: Varies by the vehicle's year & weight and county of residence
Uniform age-based fee:

Less than 3 years old: $150
3 to less than 6 years old: $110
6 to less than 9 years old: $80
9 to less than 12 years old: $50
12 years and older: $10
Use tax: variable
You will receive a temporary registration until the finalized documents are available. You should receive them by mail in a week or two's time. You may use the time gap to get, pass, and bring the emissions and inspection paperwork back to the DMV if you didn't do it prior.
You may transfer a car's registration to a new vehicle by repeating these steps. Plus, bring the existing license plates with you to swap to the new vehicle.
Registration for Dealer Vehicles
Dealerships submit your vehicle information and paperwork. This information is forwarded to the Utah DMV. If dealers don't provide this service, get your documents and proceed with the steps listed above.
Set a Reminder for Registration Renewal
You'll want to mark your calendar or else wait to receive a renewal notice when it comes time. See our UT registration renewal guide for more information when you're ready.
Congratulations! You've got a set of wheels!