Utah License Renewal: A Step-by-Step Guide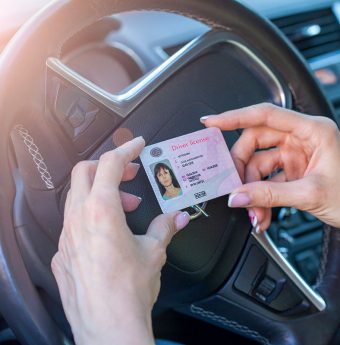 The Utah Department of Public Safety (DPS) oversees the license renewal process. The state sends a notice detailing the date of your renewal and important information about your legibility. Drivers may check the license renewal through Utah's online portal or call 801-965-4437 to check with a person.
You will renew your license every 5 years when it expires on your birth date of the 5th year.
Renewals are available:
Drivers can renew their license up to 6 months before the expiration. You may need to take a written test during the renewal if you've accumulated 4 citations within 5 years, had your license suspended or revoked, or if it's been expired for more than 6 months.
The following shares a quick and easy guide to renewing your driver's license in Utah.
How to Renew Your UT Driver's License
A valid UT driver's license is required if you drive on state roads and highways. You can make the process faster by printing and filing the renewal form (see below) before going in person. Else, refer to the online renewal guide if this option is noted on your notice.
In-Person Renewals
Appointments are preferred but walk-ins are welcome when doing your renewal.
Locate your nearest UT DMV station
Provide your UT driver's license

Plus: SSN and legal presence if applying for a REAL ID during the visit

Provide proof of residency (if it's not the same as the license)

Bring two (2) documents showing UT residency

Submit the Driver's License/ID Card Application (DLD6a)
Get your photo taken
Pass the eye test
Pay the renewal fees:

Class D license: $32
65 and Older: $17
This process is the same for out-of-state drivers that won't be in the state during the 6-month renewal window. The driver can renew more than 6 months before expiration, in in-person.
Online Renewals
Your notice should indicate if you have the option of renewing online.
Visit the Utah license renewal portal
Fill in your information

Last Name
Driver License Number
Date Issued
PIN

Follow the on-screen prompts
Complete your renewal application
Pay the renewal fees

Class D license: $32
65 and Older: $13
You should receive your new information, by mail, in a week or two.
Find a Utah Department of Public Safety Office
Have questions about renewing your UT license or got other inquiries about driving in Utah? Browse more UT DMV topics or use our UT DMV Directory to find an office near you!