Utah Registration Renewal: The Hassle-Free Guide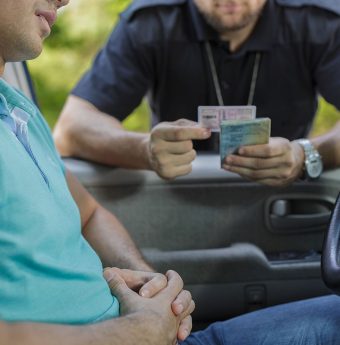 The Utah Division of Motor Vehicles oversees your vehicle's registration renewal. You'll need to complete a renewal to continue driving. Your expiration depends on when you had registered and is noted on the registration documents.
You should receive a renewal notice from the UT DMV before your vehicle's expiration. Or, make note of its expiration which happens yearly within the month that it was registered. You can check with your local DMV for registry details or by visiting their website.
You can renew your vehicle's registration:
Failing to renew your car's registration can result in penalties. Given your license isn't suspended or you have other restrictions from completing it – use the sections below to complete the renewal steps.
Utah Registration Renewal: Step-by-Step
Below, you'll learn the various ways you can process the Utah car registration renewal:
Renewing In-Person
Rather handle business face-to-face? A trip to your local DMV shouldn't take long. You can opt to do your renewal using the state's On the Spot stations, too, which follow the same procedure.
Here is what you'll do when renewing in person:
Present your UT driver's license or ID
Submit your vehicle registration or renewal notice
Provide proof of auto insurance
Provide proof of testing (if applicable):

Safety inspection
Emissions/smog

Pay your renewal fees (see below)
That's it! Your vehicle's registration has been renewed. You'll receive your new decal, giving you another year of romping the roads.
Renewing Online
Online renewals are reserved for those eligible if:
Registered with the DMV
Have a Renewal Express file
Do not have exemptions to renewal fees
The vehicle hasn't recently changed owners
The renewal notice includes a PIN which you'll use on the Renewal Express website. You may use the site to look up information using your name, zip code, license plate number, and last 8-digits of the VIN.
You're also expected to provide proof of an emissions and safety inspection if applicable.
Given you pass the requirements and have the documents ready:
Visit Utah's Renewal Express website
Enter your PIN or driver information
Follow the on-screen prompts
Pay the renewal fees (see below)
Print your receipt
You should receive your certificate and detail by mail in a short while.
Renewing by Mail
Mail-in renewal is slower but provides a good alternative if you can't get online. Or, if you rather avoid going to a DMV location. The process is basically the same as renewing in person.
Gather your renewal notice
Provide proof of applicable inspections

Safety
Emissions

Include a check or money order for fees (see below)
Mail your information to the address located on the renewal notice.
Registration Renewal and Other Fees
Utah charges an age-based uniform and percentage-based uniform fee.
The age-based uniform fee depends on the type of vehicle and age. The 1% or 1.5% uniform fee applies to commercial/heavy vehicles or motorhomes.
Visit the Utah DMV's Motor Vehicle Assessment Fees for a complete breakdown of your potential fees.
Congratulations, You're Done!
You've completed the UT vehicle registration renewal.
Keep track of your expiration date by writing it on your calendar. Otherwise, watch for when the renewal notice comes your way. Forgoing renewal can land you in trouble with fines and penalties so don't let this lapse else you may need to follow our suspended license guide!
And, as always, continue practicing safe driving.