Vermont Auto Registration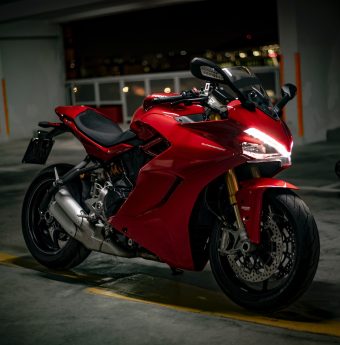 Doing a Vermont vehicle registration takes longer if you have the paperwork and payment ready.
There are a few forms, proof of ID/ownership, insurance, and vehicle requirements when registering your vehicle. You will do this process at a Vermont Department of Motor Vehicles location.
Registration is available for:
The process is largely the same between buying and registering your vehicle from a private sale versus if you got it through the dealership. There are small differences in what documents you'll submit. Yet, this is quick and easy if you follow this VT car/truck registration guide.
Your Vermont Vehicle Registration Guide: Step-by-Step
Bought a vehicle through a private sale?
You can do one of two things:
Get a temporary registration
Finish the full registration
The temporary registration is good for 60 days. This option is available if you're waiting on the title, VIN inspection, odometer disclosure, or vanity plates. You'll file a Temporary Plate Authorization Form, get your temp tags, and be free to drive for 60 days before it expires.
Everyone else? Let's see how the process goes…
Registering a Vehicle from Private Parties
To register your vehicle's title/registration in Vermont, you will:
Provide proof of:

VT driver's license or ID
Vermont auto insurance

Signed title

Signed by both parties, or
Lien documents, or
VIN verification (if it's not a VT vehicle)

Submit the Bill of Sale and Odometer Disclosure Statement (VT-005)
Submit the Registration/Tax/Title Application (VD-119)
Pay the registration fees and taxes
You'll receive your registration documents and be on your way.
Congratulations, you've completed the vehicle registration process in Vermont!
Make sure to get Vermont auto insurance before getting on the road else you can face serious fines and penalties!
Note (Foreign Vehicles): If you're registering a foreign vehicle, you'll need to submit everything above, plus the foreign certificate of origin, title, and registration certificate – along with the import documents – during the registration.
Note (Gift Vehicles): You will complete the normal registration process but are exempt from the vehicle tax if it was gifted from an immediate family member.
Registering a Vehicle from Dealerships
Vermont dealerships will submit your registration documents on your behalf during closing. Suppose the vehicle was purchased from an out-of-state dealership. In that case, you'll submit the normal set of documents plus either a signed title (used) or a Manufacturer's Certificate of Origin (new).
Vermont Vehicle Registration Fees
Vermont is straightforward with its registration fees and taxes. They factor in whether the vehicle is new or used and if it's been registered before.
Your typical VT vehicle registration fees include the following:
Passenger Vehicles: $76 (1 year) or $140 (2 years)
Electric Vehicles: $74 (1 year) or $136 (2 years)
Registration transfer: $25
You will also pay a 6% vehicle/use tax based on the vehicle's trade-in value. Bring a check, money order, or debit/credit card to the DMV to make your payment (no cash allowed).
Vermont Vehicle Inspections
You will have 15 days to get the vehicle inspected after its initial registration. Otherwise, you will get an inspection annually if it's previously been processed. Check your VT driving records for registration and inspection details if you're troubled remembering when it's due (or give your DMV a call).
Some vehicles also require an onboard diagnostic check:
Gas vehicles: 1996 and newer
Diesel vehicles: 1997 and newer
Don't forgo the inspection not just because it can incur penalties but to help save the environment!
Set a Reminder for the Vehicle's Registration Renewal
Make sure to note how long you're registering the vehicle and the day. You won't want to forget to renew when it comes around else you could face fines!
See our VT registration renewal guide when you're ready.
Congratulations! You've registered your vehicle in the state of Vermont. Practice safe driving on the roads, be nice to others, and you'll have a wonderful time on the open roads!