Vermont Driving Records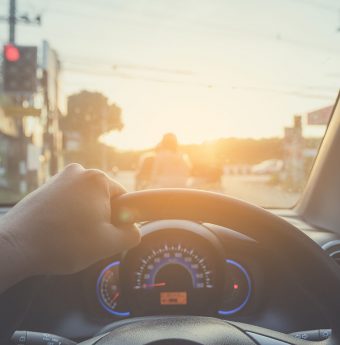 Are you looking for an easy and reliable way to keep track of your driving record in Vermont? Whether you're a local or just visiting, monitoring your driving record is essential. Vermont Driving Records helps drivers quickly and securely access their records right from the privacy of their own homes.
With up-to-date information on traffic violations, points totals, court mentions, suspended licenses, and certifications, this all-inclusive resource provides everything needed to stay informed on the road.
Your motor driving records, or DMV records, are the state's collection of your driving history.
Your driving history can include anything from a vehicle's registration, convictions, and license status to point violations like unpaid tickets and more. Knowing this information can help you avoid financial and driving-related mishaps.
Vermont will provide the following:
3-Year driving history
Complete driving history
These records can be official or unofficial documents depending on who you receive them from (the state or third parties). You should know others, under the DPPA, may request your records. Those requesting your records can include employers, insurance companies, government agencies, and more.
VT motor vehicle records cost:
3-Year: $14
Complete: $20
Getting your VT driver's records can be done in person or by mail. This article shares how you can request records from the Vermont Department of Motor Vehicles (DMV).
Getting Your Vermont MVR: Step-by-Step
You can request documents through the Vermont DMV to get certified documents. Or, use third-party providers to get unofficial VT driver documents. These third-party providers can save time and hassle when getting your driver information if you don't need them for official business.
Below, you'll learn how to request official documents through the VT DMV.
Requesting Your VT Motor Vehicle Record in Person
Rather get your records in person? You will:
Go to the Montpelier DMV office
File a Vermont DMV Record Request (VG-116) form
Provide proof of identification
The request which record you need
Pay the driver record fee
Requesting Your VT Motor Vehicle Record by Mail
You will:
Download and file a Vermont DMV Record Request (VG-116) form
Include copies of your identification documents
Include a check for the records
Mail these documents to:
Department of Motor Vehicles
120 State St.
Montpelier, VT 05603
You should get the records in a few days after they're processed.
Found Something Wrong on Your Vermont Driving Records?
If you notice errors, contact your local DMV and inquire about the erroneous information. This may include the need to update your information on file. The driving record is a handy set of documents for many DMV and court purposes – so keep them nearby in case you need them fast!